ACTRA, producers strike deal
ACTRA, the CMPA and the AQPM have reached a tentative deal for the renewal of the Independent Production Agreement.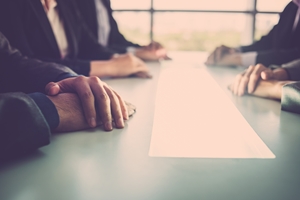 ACTRA, the CMPA and the AQPM have struck a tentative Memorandum of Agreement for the renewal of the Independent Production Agreement.
Once the new agreement is ratified, performers will see a rate increase of 6% over the three-year term of the deal. In a release, the CMPA said the new rate is consistent with increases that were negotiated with other unions and guilds this year.
Negotiations between ACTRA, the CMPA and AQPM began in Toronto on Oct. 19, and finished in the early morning hours of Dec. 5. The IPA covers the engagement of performers in all film, television and new media production in Canada outside of British Columbia. The current IPA expires on Dec. 31, 2015.
In addition to the rate increase, the new deal also includes updates to regulations around various working conditions, including more opportunities for background performers and the establishment of minimum "rest between day" terms for stunt coordinators. The deal also includes additional performer protections linked to issues around "dignity and respect," ACTRA said in a press release.
The agreement also includes new provisions around how performers will receive compensation for the digital distribution of theatrical and television productions, as well as original productions that are commissioned for OTT services like Netflix. In a release, ACTRA said the new IPA will see its members benefiting from "the best contractual minimum fees and use rights for new media production in the world."
ACTRA members will vote on the terms of the new agreement by the end of the year via an online referendum ballot. If the tentative settlement is ratified by the membership, the new Independent Production Agreement will come into effect on Jan. 1, 2016.
Updated at 9:45 Dec. 9