New Metric, Rogers ink development deal for crime thriller
The Toronto prodco optioned the rights for the non-fiction book based on mafia boss Vito Rizzuto.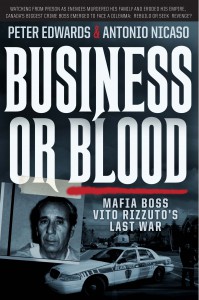 New Metric Media has inked a development deal with Rogers Media to turn the bestselling crime thriller Business or Blood: Mafia Boss Vito Rizzuto's Last War into a six-part miniseries.
The Toronto-based indie prodco optioned the rights to the non-fiction book, which will now be adapted by Continuum showrunner Simon Barry and Michael Konyves (Barney's Version) under the title Bad Blood.
Developed in partnership also with DHX Media, with which New Metric have a first-look deal, the miniseries will be executive produced by Mark Montefiore, Patrick O'Sullivan, Simon Barry and Michael Konyves. The book's authors Antonio Nicaso and Peter Edwards are serving as consultants alongside Tony Cianciotta.
The crime thriller, which is published by Random House in Canada and will soon be released in the U.S., is based on the true story of mafia boss Vito Rizzuto. Imprisoned in 2006 for his role in a Brooklyn triple murder from decades before, Rizzuto emerged from prison in 2012 to avenge the deaths of his son and father before his own death in December 2013.
Earlier this year, New Metric optioned the rights to another non-fiction thriller, The Devil You Know by Elisabeth de Mariaffi. Karen Walton (Orphan Black, Flashpoint, Queer as Folk) later signed on to adapt the book for a TV series.