Best of the Year: Smokebomb Entertainment
This digitally focused prodco's revamped strategy came to life in 2015, as it worked with brands to target millennial female audiences.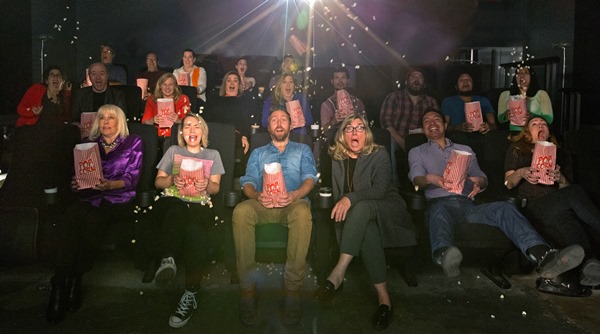 In 2015, Smokebomb Entertainment is a company transformed. Once a pioneering digital producer focusing on making and selling traditional web series such as Backpackers, Smokebomb has shifted its attentions to a new digital production model: brand-funded scripted content.
The biggest leap the company, which is a division of Shaftesbury, took in this new arena was Carmilla, a web series funded entirely by Kimberly Clark's U by Kotex brand and asking the provocative question "do vampires get periods?"
Now in its second season, Carmilla proved that brand-funded content could work by honouring both the creative process and the brand's promise. And it offered a valuable clue to the mystery of how to make web content work from a business perspective.
Shifting its focus to female millennial audiences, Smokebomb started to develop a formula: high quality scripted content, backed by targeted audience engagement social campaigns, and funded by brands as a way to communicate their brand attributes, which in turn delivers them a return on investment.
Smokebomb built on the Carmilla foundation with MsLabelled, which secured Schick as its first-season brand partner, Tetley for its second season (greenlit in October) and struck an agreement with Shaw Media for the series to appear on Slice.ca.
Tying the strategy together is Shaftesbury and Smokebomb's internal client-facing agency Shift2, which was launched in partnership with millennial agency Youth Culture in 2014. "Shift2 is essentially the brand agency, Smokebomb is the creative engine behind that," explains Jay Bennett, SVP, creative and innovation, Shaftesbury and Smokebomb.
2015 has proven to be a pivotal year for the company. In addition to second seasons of the above series, it also launched I Do, a wedding-themed lifestyle series with Cotton Inc. as a sponsor, announced its first feature film Darken – which will be preceded by a free 20-part digital series – and launched a branded entertainment pitch contest with the Banff World Media Festival.
Smokebomb's strategy follows a simple premise, says Bennett. "You have to give your audience something of value before you ask them for their money," he says, referring to the difference between brand-sponsored content and product placement.
Putting creative first seems to be working. Smokebomb reports that 31% of Carmilla's audience purchased U by Kotex as a result of watching season one. The company also grew its YouTube channel, VervegirlTV, to just under 150,000 subscribers in 2015 from 3,000 in 2014.
Finding the secret to producing financially viable web content has not, however, been either easy or straightforward.
Previous web series ventures State of Syn and Backpackers both fought hard for buyers and audiences but ultimately did not find lasting success.
State of Syn in particular taught Smokebomb a lesson. The 8 x 6-minute series proved too easy for viewers to blaze through in one sitting and prompted a change in the company's thinking. "There's no exact mathematical equation for [sustained engagement], but there is a threshold of content you need to hit in order to build up any sort of repeat fan interest," Bennett says.
As such, the majority of Smokebomb's new digital series play out over longer periods of time. "That is a basic, strategic choice we have made and it is allowing true fan engagement over months, as opposed to days or weeks," he explains.
There's also been a huge cultural shift towards YouTube on the business side.
"Eighteen months ago, [YouTube] just didn't exist in the broadcasters' lexicon. Today…the idea of going to where your audience is and understanding that your brand can exist outside the walls of your brand is something that, from my perspective, broadcasters are embracing," says Bennett.
Lisa Godfrey, head of original content at Shaw Media, says Smokebomb has become very good at putting its money where its mouth is. Not only does it come to the table with brands attached to projects, it follows up with supporting data and takes the time to explain it. "For us, it's finding out those analytics and understanding them. It's educating us," says Godfrey.
And while brand-funded web series are still not big business – Bennett notes that the company would have to make around a dozen digital series to compete with just one Shaftesbury TV series – it is building a slate of digital IP with TV pedigree, replete with pre-built fan bases and brands attached. Which, most would agree, is broadcaster gold in today's competitive TV landscape.
This article originally appeared in Playback's Winter 2015-2016 edition.