How eOne used its U.K. arm to bolster Life's Canadian release
Coming Soon: eOne's VP theatrical operations Tim Smythe-Bishop on the distribution strategy for the majority Canada/Germany/Australia copro Life, opening this Friday.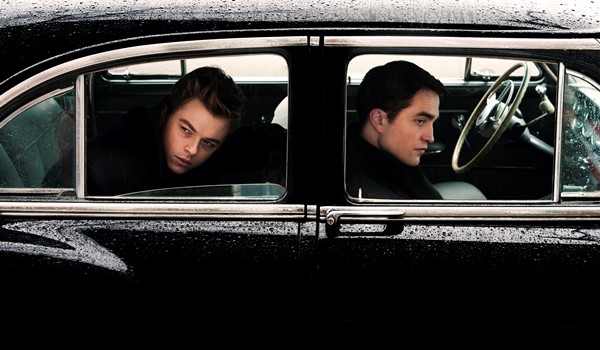 Coming Soon, an ongoing editorial series from Playback, looks at the distribution strategy for upcoming Canadian releases. Here, we talk to Entertainment One's VP of theatrical operations Tim Smythe-Bishop about the distribution strategy for Life. 
The film: The biopic Life is inspired by a now-famous LIFE magazine photoshoot featuring James Dean, who at the time was an up-and-coming young actor, and the friendship that emerges between Dean and photographer Dennis Stock. The shoot included a series of photos of Dean in Hollywood, in his hometown in Indiana and in New York City. The film stars Robert Pattinson and Dane DeHaan.
Production/distribution credits: Life is produced by See-Saw Films and Toronto's First Generation Films. Producers are Iain Canning, Emile Sherman, Christina Piovesan, Wolfgang Mueller and Benito Mueller. Life is directed by Anton Corbijn and written by Luke Davie. Entertainment One is distributing Life in Canada, and also holds the rights to the film for the U.K. and Benelux. Film Nation Entertainment handled international sales of the film, which was shot in Toronto's Cinespace Studios and in Los Angeles. Cinedigm holds the U.S. rights to Life.
Theatrical: Entertainment One is doing a day-and-date release with Life, to match the releasing strategy of Cinedigm for the U.S. market. Life will open on Dec. 4 in select Cineplex Theatres in Toronto, Montreal and Halifax as part of its alternative programming stream Front Row Events. The film will also open in independent theatres in Vancouver, Calgary and Saskatoon on the same day. Life will have a week-long run in all participating theatres, with a possibility for holdover.
Additional windows: Life will also be available on Dec. 4 on a number of on-demand platforms, such as Rogers, Telus and Bell, as well as iTunes. The distributor is not doing a physical media release for Life, but it will be available in the pay TV window at a later date.
Marketing/promotion: Some fortuitous timing meant eOne's U.K. distribution arm released Life in that market about two months before eOne planned to release the film in Canada, said Tim Smythe-Bishop, VP theatrical operations at eOne. As such, eOne Canada was able to rely on their U.K. partners to provide some recon on how to best distribute the film.
For example, eOne's U.K. arm provided eOne Canada with a poster and trailer they could use in the Canadian market, as well as access to U.K. media reviews that could be used on social media to drum up buzz in the Canada market, Smythe-Bishop said. The U.K. also provided eOne Canada with its marketing plan for the film, with the two arms sharing information on lessons learned, target audiences and results.
"The synergies within our company really worked on this one, which was really great," Smythe-Bishop told Playback Daily. 
The marketing focus will be primarily digital and focused on social media, with the goal of making use of the numerous video and image assets the distributor has for the film and encouraging users to share then, Smythe-Bishop said. One part of the digital buy will be geo-targeted for the cities the film is opening theatrically in, including promotion and Facebook and Twitter and banner ads on premium news and entertainment sites such as BBC, Rolling Stone and The Hollywood Reporter. The second part of the buy will be Canada-wide with a focus on the film's video-on-demand availability, again including promotion on social media and banners on sites such as BBC, Rolling Stone and The Hollywood Reporter.
Target audience: The target audience for the film is both men and women, aged 25 to 49, although Smythe-Bishop noted the cast may appeal to a more female-skewing audience. eOne is also targeting fans of director Anton Corbijn and general biopic fans.
What makes this film unique: The based-on-a-real-story nature of the film makes it stand out, Smythe-Bishop said, as it tells the origin story behind an iconic photo shoot, as well as the friendship that emerged between photographer and subject.
Financing/budget: The budget for the film was under $15 million, with financing coming from Telefilm Canada, the Harold Greenberg Fund, Film4, Screen Australia, Corner Piece Capital and a combination of pre-sales.