Best of the Year: Much Digital Studios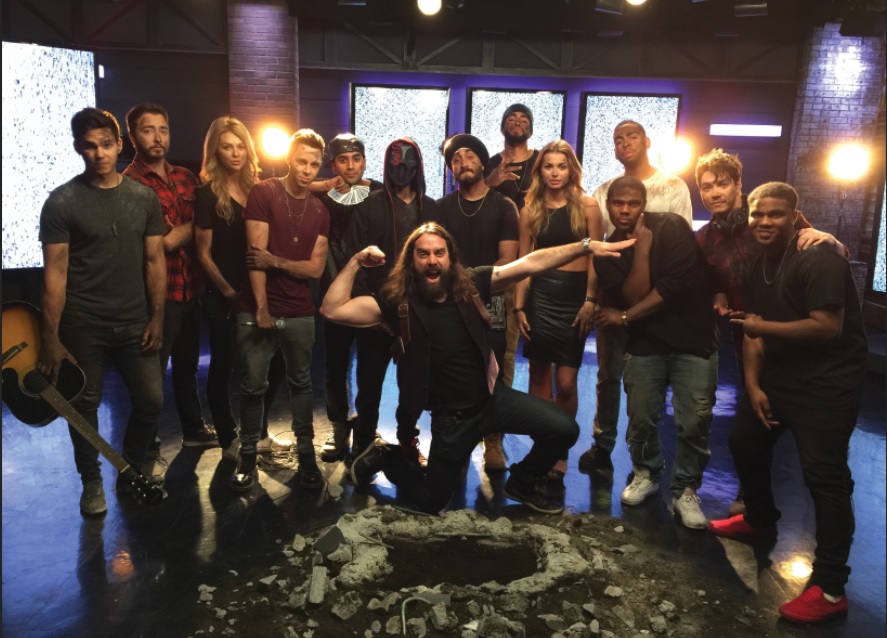 The 30-year-old music channel pulled off Playback's Digital Play of the Year in 2015, launching an MCN to incubate talent and find new fans.
Remember when Much Music's street-level window was cutting edge?
Its innovative straight-to-fan format tore down traditional barriers and helped Much grow to prominence among two generations of youth. But in the last decade, as social media tore down those barriers too, Much has struggled to find its place.
In 2015, however, Much opened a new window, this time online and called Much Digital Studios. And instead of VJs, DIY content creators are the stars.
With genre exclusivity now a thing of the past and viewing habits changing quickly, the linear channel has gone digital in a big way, opening the doors to its multi-channel network (MCN) this past April. It has since signed 37 Canadian digital creators who collectively pull in approximately 3.1 million subscribers (as of Nov. 4, 2015). Its aim is to increase that list to 100 creators in total. (For comparison, the top 10 MCNs globally have over 280,000 creators collectively.)
It's hard to describe how much the youth audience adores this group of digital creators. At North American's first YouTube FanFest in Toronto this May, more than 15,000 people showed up and waited hours for a chance to see, meet and even hug their favourite YouTube stars.
Rather than simply tap these digital players to work on linear, Much wanted to help them grow their brand wherever it made the most sense for the creator, says Justin Stockman, VP of channel and business strategy, Bell Media.
An MCN helps its member content creators increase their channel traffic and subscribers via improved production values and cross-promotion, as well as securing content, licensing, advertising and merchandising deals.
In return, MCNs take a cut of everything from branded deals, YouTube pre-roll and merch sales. Scale is often required for MCNs to make a profit – the largest networks have upward of 55,000 creators.
But for Much, which was the first linear channel in Canada to try its hand in this new network, it's not about scale, but rather widening its talent pipeline, says Stockman. At MDS, creators have access to Bell Media studios and expertise to create and edit their work. In exchange, Much will curate some of the best videos from individual creator pages for its website, as well as cross-promote and drive traffic to the creators' owned channels.
The best of the best may be further curated into linear content, says Tracey Pearce, SVP specialty and pay, Bell Media, though at this stage nothing has been officially planned. Creators also cover festivals and events such as the MMVAs, just as Toronto comedian Jus Reign (613,000 subscribers, 85 million views) did for the red carpet this year, helping the channel receive a record two billion social interactions online.
Creators retain the IP of their content, and are free to leave with their idea when their contracts are up, says Stockman. Much is also exploring some pilots – recently comedian Will Sasso tweeted a writers room photo for a Bell Media pilot that included Jus Reign – for both linear and digital-only, and in those cases the IP will be addressed on a case-by-case basis depending which party came up with the idea.
Much will also pair creators with brands and help create branded content for digital, linear or both. In September, beauty vlogger Melissa Merk partnered with sports brand Puma to create three original online videos, which saw Merk participate in boxing, football and military bootcamps alongside Much VJs. The content will go live on Merk's channels (along with some behind the scenes footage), Much.com as well as curated into a linear episode of Much series Playlist.
It's a smart move for the MCN, says Nick Barbuto, managing director of OMD's Ignition Factory. "As a broadcaster, it makes a ton of sense – it creates a system that new talent can be pulled from that already has a proven track record in this environment," he says. The brand can only benefit. However, he cautions that much of the success YouTubers receive is because their content lives on the platform, which has a built-in audience. And simply transporting them to a new platform (Much.com) doesn't guarantee a boost in audience.
To sign the roster, the team looked for a very diverse set of candidates (to represent the face of youth in Canada) across youth-centric verticals such as comedy, music, beauty and fashion and gaming. Contracts aren't being disclosed, Stockman says, but the revenue sharing heavily favours the creators.
The goal isn't the short-term revenue from these deals, says Pearce. Rather, they're playing the long-game, banking on a new generation of VJs for a new audience.
"We really believe in order for Much to continue to be relevant – both to our advertising clients as well as to our audience – we have to be in this space," she says. "Much has always been about authenticity, connectedness and that sense of ownership for the fans. And you're not credible with that youth audience if you're not in that space."
Correction: in the print issue of this article, Tracey Pearce's name was incorrectly spelled. Playback regrets the error. 
This article originally appeared in Playback's Winter 2015-2016 edition.