Production spotlight: Mexico
Indie production is ramping up in Mexico, its Los Cabos International Film Festival is growing and Canadians are eyeing south of the (U.S.) border opportunities.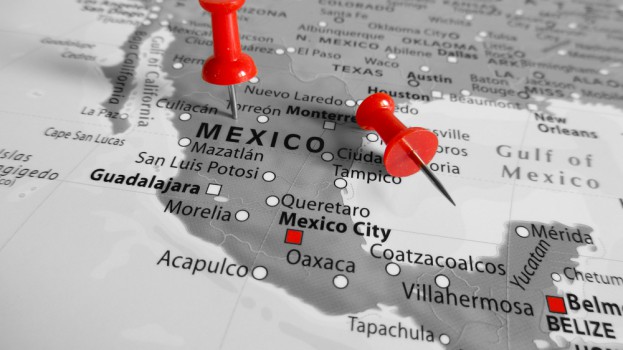 A new occasional series from Playback looking at international markets for films and TV series, specifically in regard to coproduction opportunities.
If you were to go by reports of Mexican director Alejandro Inarritu's extreme The Revenant shoot in Alberta, you'd be excused for thinking, on the film front, relations between Canada and Mexico were a bit frosty. (Leonardo DiCaprio recently called it his most difficult film ever.)
But at this month's Los Cabos International Film Festival, Mexican-Canadian-American relations were anything but. Directors, actors and producers frolicked poolside at all-inclusive resorts on the Cabo coast in between film galas and industry business meetings.
By the accounts of producers like Serendipity Point's Ari Lantos, Blackbird producer Marc Almon and Media Darling's Amy Darling (who closed a deal there), the festival's goal of getting filmmakers to "meet the neighbours" was a success. Set on a backdrop of longer-format, semi-informal meetings and housing VIPs in gated all-inclusives to encourage run-ins at the swim-up bar, the festival is taking the "work and play" approach to try and lure a roster of feather- to-heavyweights to do business on an international scale.
But the ties between Mexico and Canada extend beyond the Dos Equis-filled confines of the Los Cabos International Film Festival. Serendipity Point Films' recent feature Remember was financed and produced in association with Mexico's Detalle and South Africa's Distant Horizon. Canada has a coproduction treaty with Mexico, and one of our markets, Strategic Partners, has an official project-exchange with Los Cabos. Canadian films have found good traction in Mexico's box office over the years: 2008′s Blindness, 2010′s Chloe, 2011′s Splice and 2012′s A Dangerous Method are all Canadian or Canadian coproduced films that grossed over 10 million MXN at the Mexican box office (approximately $800,000 CAD).
Nova Scotia's Strategic Partners launched the project-exchange partnership with the festival to open ties for Canadian producers into the Latin American market. Its director, Laura Mackenzie, says she was first interested in Los Cabos as a potential partner because of its status as an entry point into that market, but also because Mexico and Canada have similar funding structures for film and TV, as well as active indie sectors.
Mexico has been stepping up its game in indie production for several years now, says Mineko Mori, CEO, LatAm Pictures, a Mexican distributor in the AG Studios group. "Production is going up every year [in the] local language. And the audience is much more open to watch movies that are local. We've been having good box office for local films."
The uptick is driven by domestic funding, which loosely mirrors Canada's offerings and structures. Guided by IMCINE, the Mexican Film Institute, the country offers financing through its FOPROCINE (production of fiction, documentary and animated features) and FIDECINE (production through exhibition of films financed by private funds and tax credits) programs, which are not stackable, as well as through its tax credit scheme EFICINE 189, which is. Also available is the ProAV Fund, a 17.5% incentive toward post-production on qualifying projects. Significantly, registered foreign productions can be eligible as tax exempt provided they meet criteria.
The financial tools have powered domestic production (112 films were produced domestically in 2012 and 126 in 2013, according to an Oxford Business Group report) and fuelled interest in coproductions. The current problem, however, is budgets, notes Mackenzie. The FOPROCINE support tops out at budgets of roughly $500,000 USD, which she says is the average budget range for Mexican features. That makes coproduction efforts trickier for a market like Strategic Partners, which focuses on projects in the $2 to $10 million range, she says.
Still, the appetite for movies in Mexico is significant. LatAm's Mori says Mexico has the fourth-largest theatre attendance in the world and while, like Canada, screens for indie films are limited, she notes they are available. "Mexico has always been a good market for independent films," she says, noting that last year 10% of domestic box office went to domestically produced indie film.
That level of activity, plus a good experience working with Detalle on Remember, has piqued Ari Lantos' interest, who said he's interested in investigating opportunities to do another Mexico-Canada project, possibly a treaty coproduction if the stars align. He knows genre and language could be issues but is interested in the audience potential such a partnership could generate.
Language is usually a sticking point in such situations, Mackenzie notes. But Spanish-speakers are growing demographic in North America. A recent Guardian article put the United States as the world's second-largest Spanish-speaking population behind Mexico at 41 million and a Census report estimated that by 2050, the country will have 138 million Spanish speakers. All of which means coordinating on language is not the barrier it may once have been.
Replicating the success of Blindness (a Canada/Japan/Brazil coproduction by Rhombus Media, 02 Filmes and Bee Vine Pictures) in Latin America was one of the driving goals behind the CMF's interest in developing Latin American contacts and programs, says Valerie Creighton. The CMF has two small partnerships in South America and Creighton said she had positive meetings in Los Cabos with IMCINE stakeholders, who expressed specific interest in the CMF's digital funding tools. Continuing to push for Canadian opportunities – and build on existing successes, such as that of Breakthrough Entertainment and 2D Lab's My Big Big Friend – in the market is a focus for the organization, she notes.
"The real advantage of the Latin American market is the potential of the magnitude of the audience. It's such a large potential audience base so if a coproduction can work and Canadian content can resonate, the audience potential is huge," Creighton says.
Producer Marc Almon, who was at Los Cabos shopping his newest project, a TV series in development with Bell Media, says he thinks the North American focus of the festival is "very healthy."
"It's made me think of possibilities of collaborating with Mexican producers," he notes, referencing the festival's partnership with Strategic Partners, of which he was a part. "It's these kind of networking events that make it a lot easier to get these coproductions and co-ventures off the ground."
According to Francisco Westendarp, the festival's industry director, Los Cabos attracted 245 industry delegates in 2015 over 2014′s 180 and says that the new TV stream proved a success, with reps from Netflix, AMC-Sundance, Bell Media, AG Studios and Gaumont attending and post-fest "conversations" underway. The festival's goal to match talent to projects is also performing well he said, with activity around talent attachment and announcements ramping up this year. In all, approximately 12 projects/people secured talent agreements, deals or forward momentum (such as a festival booking) out of Los Cabos , he said.
However, in order to achieve true growth, there are areas the festival needs to work on. "It's Mexico time!" is an excuse that only gets one so far in regard to schedules and the festival's large footprint (spanning the Cabo San Lucas coast) is a significant hurdle. But that relaxed Mexico vibe, in comparison to a huge festival like AFM, makes up for some of it, says Lantos.
"The festival itself in comparison to other festivals, is still in its infancy and is still going through growing pains in terms of scheduling and organizations," he notes. "But if you know that going in, and temper your expectations accordingly, it's still worth it."