Deepa Mehta honoured by TFCA
As part of the prize, Mehta will award a filmmaker of her choosing with $50,000 in services from Technicolor Creative Services.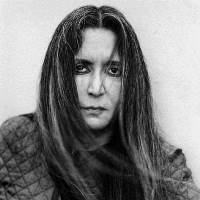 The Toronto Film Critics Association has announced Deepa Mehta is the recipient of the 2015 Technicolor Clyde Gilmour Award.
The award is meant to recognize a Canadian industry figure who has helped to enrich both the understanding and appreciation of film in Canada. A recipient of the Order of Ontario and an officer of the Order of Canada, Mehta's credits include Fire, Earth, the Oscar-nominated Water, Midnight's Children and, most recently, Beeba Boys. As part of the prize, Mehta will endow a filmmaker of her choice with $50,000 of services from Technicolor Creative Services. She will reveal who she has selected to receive the services in the coming days.
Previous winners of the Clyde Gilmour award include Piers Handling, who won the 2014 award, Elwy Yost, James Quandt, Robin Wood, John Dunning and Norman Jewison. The TFCA will announce the bulk of its 2015 award winners on Dec. 13, including the new Stella Artois Jay Scott Prize for an emerging artist and the Manulife Student Film Award. At that time, the TFCA will also name the three finalists for the Rogers Best Canadian Film Award. The winner of the prize will be announced at the 19th annual TFCA awards, to be held at The Carlu on Jan. 5.