Coming Soon: Cold Deck
Filmmaker and star Stefano Gallo reveals his (distribution) hand and talks about the release strategy behind the poker-based thriller, opening theatrically on Dec. 4.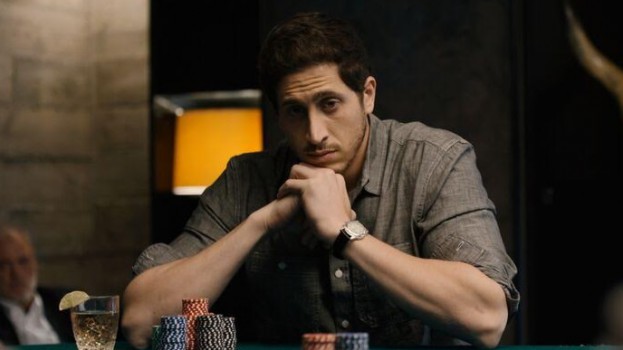 Coming Soon, an ongoing editorial feature from Playback, highlights distribution strategies for soon-to-be released Canadian films. Here, we speak to the film's co-writer and star Stéfano Gallo about the distribution strategy for Cold Deck.
The film: Poker ace Bobby Locke (played by Gallo) is stuck in a dead-end job and struggling to pay for his mother's medical care, when an opportunity to take part in a high-stakes poker game presents itself. Locke and his friend attempt to stage a heist but are foiled by the dealer (played by Robert Knepper), who plots a bloody revenge.
Production/distribution credits: The film is produced through Gallo's Toronto-based company Scooping Owl Productions, along with Sudden Storm Entertainment and Ezeqial Productions. Filmed in Toronto over the course of a month in October 2014, Cold Deck is being distributed by Raven Banner in Canada, while Screen Media holds the international rights to the film and will be handling distribution in the U.S. and globally. Zack Bernbaum directs the feature, which is co-written by Gallo and Jason Lapeyre.
Theatrical: The film is being released theatrically on Dec. 4 at both Toronto's Carlton Cinema and Los Angeles' Laemmle NoHo theatre, with a confirmed week-long run which may be extended pending performance. Toronto and L.A. are the film's main markets, said Gallo, adding that "a lot of movies are doing themselves a disservice these days by not having a theatrical [release]."
Additional windows: At the same time as the film's theatrical release, Cold Deck launches in the U.S. on VOD (via iTunes, Xbox, Vudu, Google Play, YouTube and Amazon video) and on cable VOD via (Comcast, Time Warner, Bright House Networks, Dish Network, AT&T and U-verse). In Canada, the VOD release is scheduled for early 2016, with the filmmakers in discussion with a number of services at the moment. Distributor Anchor Bay Entertainment will be in charge of the film's DVD release, set for later in 2016.
Marketing and promotion: Though the film isn't a "poker" movie, part of the strategy has been to target poker communities via various websites such as F5poker.com, which ran a piece on the film. The filmmakers are hoping the theatrical release will serve as the primary driver for media and then the subsequent VOD and DVD release.
Target audience: Gallo says the film will likely appeal to a male-skewing 18-to-45 year-old audience. Though the film doesn't strictly revolve around poker, the film will naturally appeal to those with a love of the card game. Cold Deck also stars Paul Sorvino (Goodfellas) and Robert Knepper from the Hunger Games franchise, which Gallo believes will garner interest from a broader audience.
What makes this film unique? The film explores a very raw and realistic side of the underground world of poker and gambling, said Gallo, and stands in stark contrast to many poker-themed Hollywood movies, where the environment surrounding gambling is glamorized for the sake of the story.
Budget/financing: Gallo also believes that the film is a unique venture in the fact that all the production funds were secured through private financing. The film was also made with the help of Ontario tax credits.