Best of the Year: W Network
Playback's Channel of the Year is honing its audience strategy by focusing on its talent brands and original programming. (W's Masters of Flip pictured.)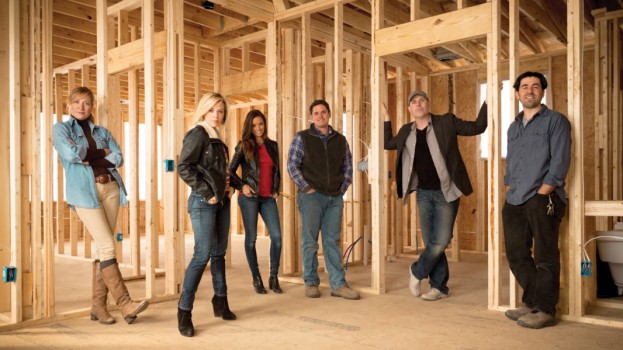 Corus' female focus was always clever. Now, in the toughest TV climate it's ever faced, its deep understanding of women could just be its saving grace. Because what women want is original content.
It's not all positive news: W saw a 4.23% decrease in subscribers in 2014, and a nearly $9 million (13.6%) decrease in ad dollars, though direct competitors experienced similar declines.
"We suffer from what a lot of broadcasters in the specialty cable business suffer from," says John MacDonald, EVP, head of women and family, Corus. "I think we're all surprised at how slow the recovery of the economy [has been], and we can't ignore the cord-shaving behaviour."
It's not all doom and gloom: when MacDonald joined three years ago, he says Property Brothers (Cineflix) and the Love It or List It (Big Coat Productions) franchises were starting to drive the network's success. Now, each has spawned spinoffs and continue to grow in ratings (38% increase for Love It, 77% increase for Property Brothers, over premiere seasons).
W will continue to ride the property train in 2016, with a new Love It or List It franchise from Big Coat called Vacation Properties. But the biggest win for the network this year has been Masters of Flip, starring Kortney and Dave Wilson (produced by Rhino Content in association with W), who flip houses in Nashville, Tennessee. With a 67% higher-than-average primetime rating, Masters regularly matches the ratings for the stalwart bros and Love It teams. W has since nabbed the international distribution rights and is exploring taking the show global.
In 2014, the channel spent more than $28 million on original Canadian content, according to CRTC data, and says it will deepen its financial commitment to creating original productions. That's not to say W will become a hub of real estate series, says MacDonald. New shows Say Yes To the Dress Canada (Temple Street) and Hockey Wives (Bristow Global Media) have fared very well, earning each second seasons. "People come to W to be entertained," he says. "We hope there's a lot of crying, because it means we've touched on something emotional."
The network has also been building out its original scripted series – a major shift for the network. While the channel had historically banked on second-window viewing of popular TV shows, DVRs and online streaming made that strategy defunct, he says.
He points to The Good Wife. "It should have been the prototypical W series," he says. "[It is] very well written, high quality, compelling [with a] strong female lead. But the numbers were unimpressive. In comparison, Good Witch was a runaway success." According to Corus, Good Witch (Whizbang Films) performed 182% greater than the primetime average, and was W's top-ranked series of the past decade. The series joins a slimmed-down scripted lineup, including the W-commissioned Cedar Cove (Orchard Road Productions) and Will and Grace repeats. Expensive to produce, scripted series won't likely be the core offering for W for a little while, he says.
"[But] I would say in five years time, I would expect to see much more scripted programming on W – and most of that will be first-run original series," he says.
Michael Neale, chief commercial officer, MediaCom, says W's original content strategy seems to be working: audience numbers for show by week are great, while the average minute spent with W is trending upwards for all adults. He cautions its key demographic of women (25 to 54) has been trending downwards, and the channel needs to look at its digital/cross-screen strategy, something MacDonald says they're exploring via a partnership with MCN Kin Community.
The channel has been looking for digital content creators in female-focused verticals, to help cross-promote W, create bespoke TV and digital content and explore branded content. MacDonald doesn't rule out potential linear spinoffs for Kin creators, but says many YouTubers are already stars and aren't interested in doing TV content.
He says the focus now is exploring how creating original digital-first content can feed into the broader W ecosystem and he's confident the strategy will draw audiences to online and linear platforms.
"One of the best ways we believe to attract people [is] a lot of original programming," he says. "Audiences have demonstrated they'll show up if you give them great, quality entertainment."
This article originally appeared in Playback's Winter 2015-2016 edition