Best of the Year: Elevation Pictures
The upstart Canadian distributor burst onto the scene in 2013 and has amassed an impressive list of premium film and television titles in the two years since.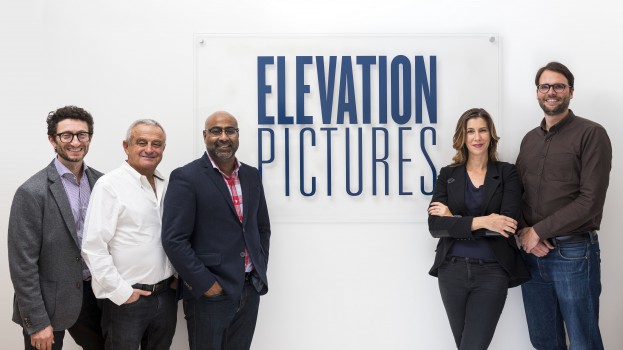 You know the tale. New kid on the block shows up and immediately takes on all comers, winning awards everywhere she goes. It's a story out of Hollywood but this time it's occurring north of the border.
Elevation Pictures, the Toronto-based prodco launched by Laurie May, is Playback's Distributor of the Year. The company hit the ground running at TIFF 2014, with The Imitation Game, the groundbreaking bio-pic of gay cyber-scientist Alan Turing, which became the highest grossing independent film of the year. A gleeful May and co-president Noah Segal accepted the Toronto festival's highest international prize, the People's Choice Award, capping off a brilliant entrée into the Canadian film business.
The film "was really our stake in the ground in terms of saying, 'This is who we are; these are the films we're trying to do,'" recalls May. The company had already set up a home distribution deal with Universal Studios Home Entertainment and had released a couple of films before the festival but it was at TIFF that it truly made its presence felt. Elevation also premiered Nightcrawler and '71 at the festival, both of which did very well critically. "We were laying down the framework of who we are," says May. "Obviously we were going to be opportunistic and try to have a profitable company, but within the confines of trying to be tastemakers and quality-driven."
A quick cut to TIFF 2015 shows that May, Segal, EVP and GM Naveen Prasad and their team, which includes acclaimed industry veteran Victor Loewy as chair and Adrian Love as SVP of marketing and acquisitions, has progressed considerably in a year. Among the films released (and occasionally co-executive produced) at this year's festival were Canadian features Into the Forest, Hyena Road and Closet Monster as well as coproductions Zoom, The Witch and Room. This time, Elevation Pictures garnered the two major prizes. Stephen Dunn's Closet Monster, a sensitive coming-of-age story, won the Best Canadian Film award and Room, an unconventional tale of a mother and son held captive in a garden shed, won the People's Choice Award.
Astonishing results – but how did it happen so fast?
May, who co-founded Lionsgate distributor Maple Pictures in 2005, had moved to Alliance in 2011 when it acquired Maple. When it, in turn, was acquired by eOne a year later, she took the opportunity to pursue a new venture, based on an idea sparked by U.S. agency CAA, whose roster included Teddy Schwarzman's Black Bear Pictures. Schwarzman, son of hedge fund Blackstone Group CEO Stephen Schwarzman, was at the time a young up-and-coming financier and producer and had launched Black Bear in 2011.
"[CAA] were saying there had been too much consolidation in the market and there needed to be more competition," says May. "They asked me if I would be interested in speaking to some potential investors to fund a distribution company. In early 2013, I started to talk to investors and I really liked Teddy Schwarzman. We thought that would be a great partnership – somebody who could give us films, that had some production acumen and who understood the marketplace."
Noah Segal joined May in February 2014 and Naveen Prasad in May; all three had worked together at Lionsgate and Alliance. "The vision was to build a boutique-plus entertainment company that would release 20 to 25 films a year, be able to nurture the relationships with filmmakers, spend time marketing the films, and provide great relationships with our customers," says May.
As befits a contemporary distributor, Elevation has quickly moved into television as well. Between, produced by Don Carmody TV, Mulmur Feed Co and Elevation, is the first Canadian coproduction with Netflix.
"We were the company that brought Netflix on board to the project, and that comes from my long-standing relationship with them, going back to my Alliance days," says Prasad. "This was a true coproduction partnership between Rogers and Netflix. We were quite pleased that both parties were willing to look forward to what the marketplace could be."
The deal, in many respects, is the perfect example of the ethos Elevation has embraced: nimble, bold and premium-focused. Or, as Segal puts it, "We're absolutely not in the H&M business. We're in the made-to-measure suit business."
This article originally appeared in Playback's Winter 2015-2016 edition
Updated Nov. 25
Photo credit: Matt Forsythe