Best of the Year: Temple Street Productions
In 2015, the prodco attracted a majority stake from Fairfax Financial, launched two new divisions, hit the big screen and watched the star of its hit show land a Primetime Emmy nom.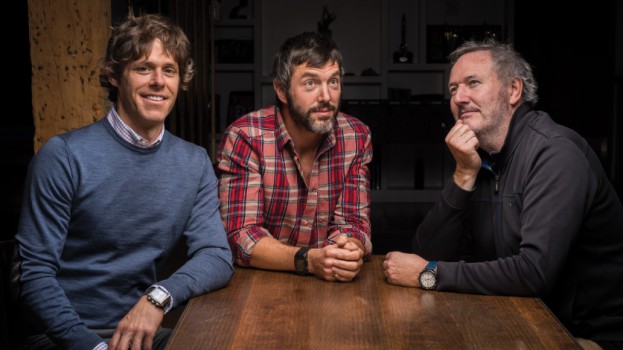 This summer, Temple Street Productions heated up Playback's news cycle with the announcement that one of Canada's most prominent investors, Fairfax Financial Holdings, had taken a majority stake in the Toronto-based prodco.
The deal capped a multi-year strategy that saw Temple Street build up and diversify its TV slate and expand into new business areas. In 2015 alone, this included launching a distribution arm, a mobile games studio and a live tour for its hit tween series The Next Step.
This year also marked the debut of two Temple Street primetime dramas, X Company on CBC and Space's Killjoys, which became the channel's highest-rated original program of all time. On the factual side, the prodco's hit format adaptation Say Yes to the Dress Canada premiered on W Network and it got a greenlight for another half-hour tween series, Lost and Found Music Studios, which is set to bow on Netflix and Family Channel in 2016. In addition, the profile of Orphan Black continued to rise alongside its star Tatiana Maslany, who earned a 2015 Primetime Emmy nomination for the role.
Temple Street opened its doors in 2006, with co-presidents David Fortier and Ivan Schneeberg bringing on John Young from OMERS private equity in January 2010 to manage the company's day-to-day business operations. Since the start, Fortier said Temple Street has adhered to a strategy focused on diversification and producing premium content, which has helped position the company well for strategic alliances such as the new partnership with Fairfax.
"Our focus has always been on a fair amount of diversification, just to deal with the volatility of the business, number one. Number two is to make the best shows we possibly could, with the hope those shows would turn into audience hits and sellers – in our case, we've had a few," Fortier says. "The other thing we wanted to do was capitalize on the hits we had and build up the business in terms of merch and licensing and other avenues for exploitation."
A good example is The Next Step, which has blossomed into a multiplatform franchise, spanning apps, merch and a live tour set to expand to international markets in 2016. The tour's inaugural run was even leveraged to create a behind-the-scenes documentary that screened in Cineplex's Front Row Centre events program.
"It was the first [Temple Street kids'] show that broke past being just a good TV show to something that transcended TV and became a brand – a hit," Schneeberg says of The Next Step. That success in turn helped get Lost and Found Music Studios off the ground, Schneeberg says. With its music focus, Lost and Found is poised to be even bigger than The Next Step in terms of ancillary opportunities, including original music that will be released as the show goes to air, he explains.
Temple Street Media Ventures, launched in 2013, has become the company's sandbox, so to speak. Within it, they launched a fledgling MCN venture, Boat Rocker Studios, a fitness app and subscription service called Evolve Functional Fitness and, most recently, TS Games, which will develop games for both its own and new IP. And while some of these have been more successful than others, the division is where Temple Street can test business models in the new media space.
TS Games in particular was a shrewd move, says Becky Reuber, professor of strategy management at the University of Toronto's Rotman School of Management.
"Gamification is becoming huge, not just for games that people play for recreation, but for commercial solutions: training and all sorts of things," Reuber says. "They are going into an area that is high-growth and has lots of possibilities."
Looking ahead, Temple Street will focus on the launch of its distribution division and exploring M&A opportunities that complement its business or take it into new areas, Young says.
While Let's Talk TV has created some additional uncertainty in the marketplace, quality content will continue to trump all, Young argues.
"All we can do, because we can't control a lot of this industry, is continue to try to produce the best quality content we can and work with the best people that we can. Content, and great content, is going to be in demand, and if we can focus on doing just that, we will be just fine," Young says.
Photo credit: Matt Forsythe