Insight, CBC developing Lisa Gabriele novel adaptation
The series is based on a best-selling novel by Gabriele.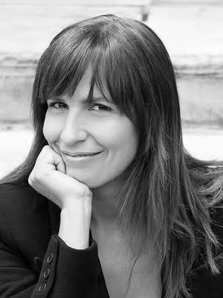 Insight Productions and CBC are developing a half-hour drama series based on Lisa Gabriele's 2002 novel Tempting Faith DiNapoli.
Insight Productions acquired the option to the novel a couple of years ago, after VP John Murray took a meeting with Gabriele and later read her novel. Completing the book in two sittings, Murray said he called Gabriele and told her "You're the best writer I've ever met."
Although Gabriele is a seasoned TV vet and author, who show-ran Dragons' Den for six years and is current a development exec with Proper – she had never penned a screenplay. She teamed with screenwriter Shelley Scarrow (Being Erica, Lost Girl) and the pair are currently writing the first two episodes of the series. Murray said the hope is for a 10-episode season to go camera next year.
Executive producers on the series are Insight's John Brunton and Barbara Bowlby, as well as Gabriele and Scarrow, while John Murray serves as supervising producer.
Tempting Faith DiNapoli is set in the 1980s in Windsor, Ontario's Little Italy, where Nancy DiNapoli must start over again after her marriage falls apart. Her daughter, Faith, tries to help her keep the family together with both heartbreaking and hilarious results.
"The themes and subject matter of the series are, I think, a really great fit with CBC and their goal of telling unique Canadian stories," added Murray.
Gabriele's other novel The Almost Archer Sisters is also a national bestseller, and she was the Dragons' Den showrunner from 2006 to 2012. In January of 2015 she joined Proper Television as director of development.
Last week, Playback reported that Insight and Steve Nash's Meathawk Productions were developing another project for CBC called Hardwood (working title).