Sarah Gadon wins ACTRA Toronto Award of Excellence
Previous recipients of the distinction include Tantoo Cardinal and Rick Mercer.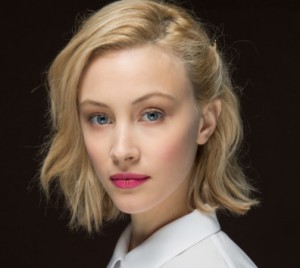 ACTRA Toronto has named Sarah Gadon as the recipient of its 2016 Award of Excellence.
Born in Toronto, Gadon has been a professional actor for 18 years since aged 10. Her breakout role came in 2011 with the David Kronenberg-directed A Dangerous Method. She has also starred in two other Kronenberg films, as well as Denis Villeneuve's Enemy.
Gadon, who earlier this year made her directorial debut for an episode of TMN's Reelside, will also star in the upcoming Stephen King miniseries 11/22/63. She was named one of Playback's Ten to Watch in 2011 and won a Playback Breakout Award the following year.
The ACTRA Award of Excellence is meant to recognize Canadian performers with exceptional bodies of work. Previous recipients include Tantoo Cardinal, Rick Mercer, Paul Gross and Sarah Polley. Gadon will be presented with the prize at the 14th annual edition of the ACTRA Awards in Toronto gala, which will take place Saturday, Feb. 20, 2016, at The Carlu.