Bron Animation takes The Willoughbys rights
Adam Wood is attached to direct the feature, and will co-write the screenplay.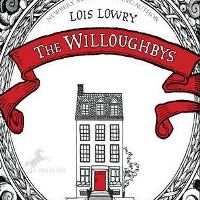 Bron Animation has taken the animated film rights to Lois Lowry's children's book The Willoughbys, with preproduction currently underway in Bron's Burnaby, B.C. studio.
The screenplay for the film is being penned by Kris Pearn, with Adam Wood to direct and co-write the project. Bron's Luke Carroll and Aaron L. Gilbert will produce.
Pearn's previous credits include Open Season, Surf's Up, Shawn the Sheep and Home. He was also head of story on Cloudy with a Chance of Meatballs and co-directed Cloudy with a Chance of Meatballs 2. Wood was recently named VP Creative for Bron Animation, and was the animation director on Space Chimps and Escape from Planet Earth. He is also currently the writer and director on Bron's upcoming animated feature Henchmen.
The Willoughbys, which was published in 2010, follows the story of four siblings who are abandoned by their parents and must figure how to adapt their "Old Fashioned" values for the modern world.