Shaftesbury appoints Jay Bennett to new post
Bennett becomes the prodco's SVP creative and innovation, while continuing to oversee Shaftesbury's digital studio Smokebomb Entertainment.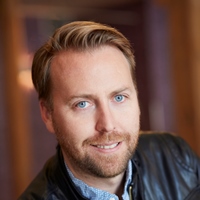 Jay Bennett has been appointed to the newly created post of SVP creative and innovation at Shaftesbury, the prodco announced Tuesday.
Prior to his latest promotion, Bennett was VP digital media and the head of Shaftesbury's digital studio, Smokebomb Entertainment. This new role will see the scope of Bennett's responsibilities span both Shaftesbury and Smokebomb, as he will continue to lead the digital studio in addition to his new duties associated with the SVP position.
As SVP creative and digital media, Bennett will be responsible for overseeing Shaftesbury's creative direction, with a focus on technology and multi-screen content, including digital original and feature film projects. He will also be responsible for working on branded content opportunities in partnership with Shaftesbury's brand agency, shift2. Bennett will also oversee marketing, research, audience engagement and merchandising and licensing strategies across all of the company's divisions.
"Jay's new role signals Shaftesbury's expanded focus on exploring new content and revenue opportunities as media consumption habits continue to evolve and technology plays an increasingly significant role in creating new platforms and engaging audiences," said Christina Jennings, chairman and CEO, Shaftesbury, in a statement. "As a proven leader in the digital space, Jay will ensure Shaftesbury continues to innovate across all areas of the business."
Bennett arrived at Smokebomb in September 2008 as a creative director, and was promoted to VP digital media and head of the division in June 2012. Digital projects he has overseen include web series Backpackers and the recently launched V Morgan is Dead, a 20-part scripted supernatural drama series.
Bennett has also overseen a number of branded entertainment projects while at Smokebomb which were executed via Shaftesbury and Smokebomb's co-venture brand agency shift2, including Carmilla, MsLabelled and I Do.