Steve Nash-backed series in development at CBC
The in-development dramatic series is produced by Insight Productions and Nash's Meathawk Productions.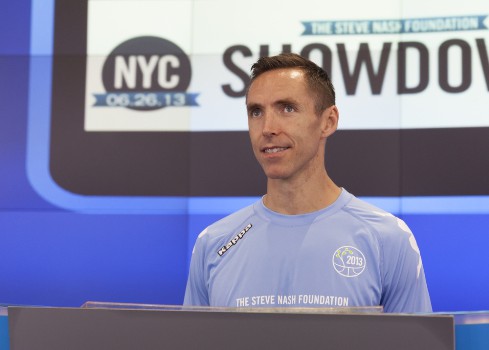 Hardwood (working title), a dramatic series from Steve Nash's Meathawk Productions and Insight Productions, is currently in development at CBC, it was announced Monday.
The series follows the story of a big-city entrepreneur who opens a youth basketball academy in a small farming town outside Toronto. Hardwood was created by Skander Halim (Pretty Persuasion, 18 to Life), who will also pen the pilot.
Shannon Farr, VP and supervising producer at Insight, said she came up with the idea for Hardwood after reading about elite basketball prep schools. She thought a basketball acadmey would be a compelling backdrop for a TV series, and would also capitalize on basketball's increasing popularity and the growing profile of Canadian basketball players.  After approaching Halim to pen the script, she wanted to get Nash's prodco on board to give the series "a positive dose of reality." 
"Thankfully Steve and his business partner, Ezra Holland, saw huge potential in the series.  We were immediately in sync on the kinds of stories we wanted to tell, the themes we wanted to explore, and the tone and style of the show," Farr told Playback Daily.
In addition to revealing the development deal, Insight also announced Monday it has opened an L.A. office. The outpost is part of Insight's larger strategy to increase its development and production activity in the scripted space, along with expanding its global business. The office is headed up by Farr, with Jane Rimer, chief international business and creative development, splitting her time between the prodco's L.A. and New York offices.
Hardwood is being developed out of the L.A. office, but will be produced in Toronto, with Farr serving as supervising producer. Executive producers attached to Hardwood are Insight's John Brunton and Barbara Bowlby, along with Nash and Ezra Holland of Meathawk Productions.
Photo credit: lev radin / Shutterstock.com