Hyena Road, Reunion of Giants mark Remembrance Day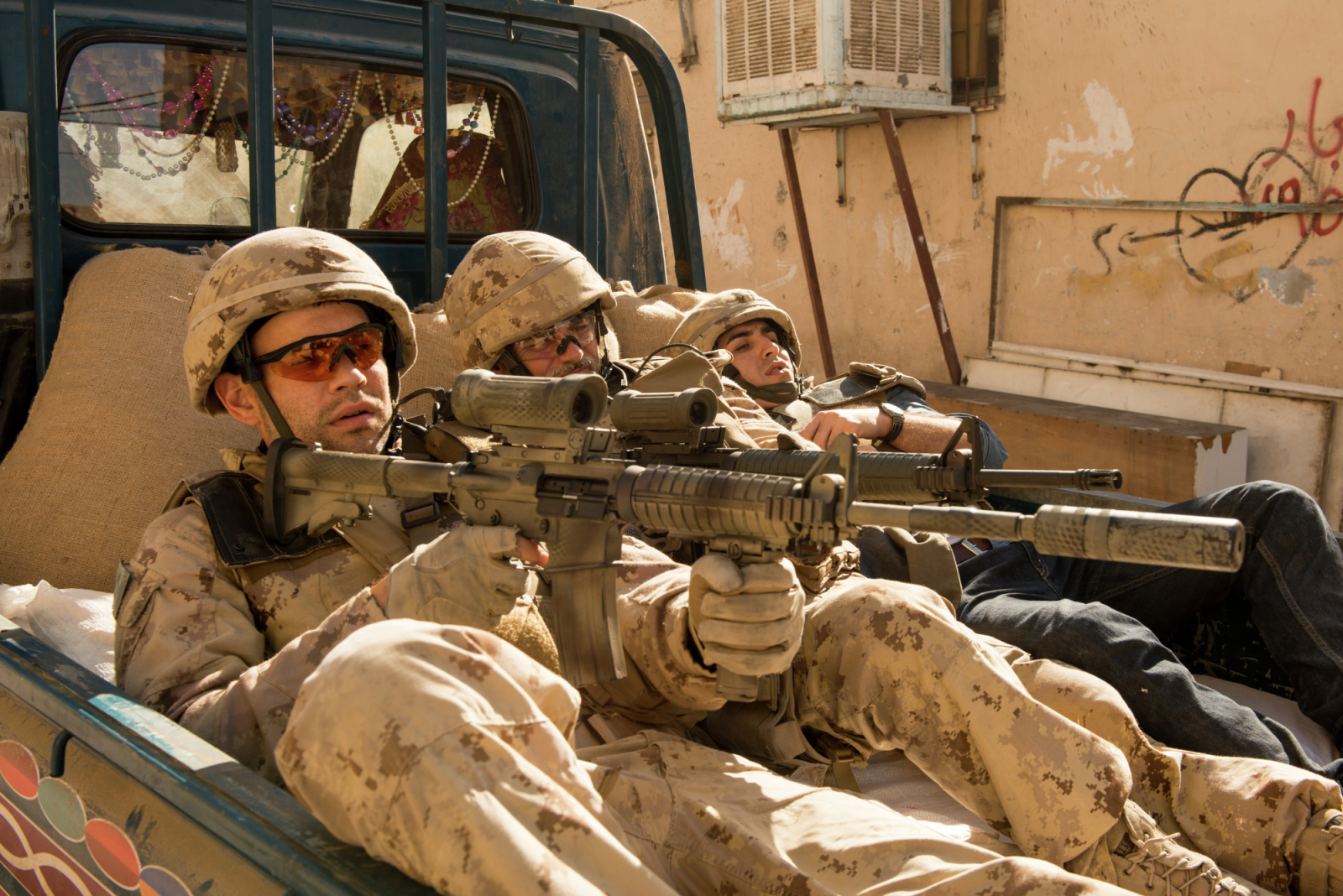 Cineplex is opening up access to Suddenly Seemore's Avro Lancaster doc and the Paul Gross feature with free screenings on Nov. 11.
Cineplex and Landmark cinemas are offering free screenings of two first-run theatrical features of Canadian war-themed films this Remembrance Day.
Elevation Pictures partnered with the exhibitor to offer audience free admission to Hyena Road, which opened Oct. 9, on Nov. 11, while Suddenly Seemore and Highway Entertainment's Reunion of Giants will also screen in a limited number of Cineplex theatres for free as well.
Hyena Road will be offered for free during some matinee screenings in select Cineplex locations across Canada, along with 4 p.m. screenings in select Landmark Cinemas. The war film, directed by and starring Paul Gross, aims to tell a uniquely Canadian story about the war in Afghanistan. Gross penned the script for Hyena Road after returning from a trip to visit troops in Afghanistan in 2010 following the release of Passchendaele.
And Reunion of Giants is making its big-screen debut at 22 Cineplex cinemas across Canada. The feature documentary, made in association with the Canadian Warplane Heritage Museum, charts the harrowing transatlantic crossing of VeRA and Thumper, the world's last two airworthy World War II-era Avro Lancaster bombers.
First announced this August, the number of cinemas screening the film was increased from 19 following high demand, says Sarah Van Lange, director, communications, Cineplex.
"We're pleased to debut Reunion of Giants on Remembrance Day to honour our veterans. There's been tremendous interest in the film since we announced the free screenings as well as our $50,000 donation to the Canadian Warplane Heritage Museum. There has been so much support in fact that we added an additional three screenings in communities in Ontario and Alberta."
The doc, filmed last summer, is gaining momentum with news this week that it has booked a public screening in Lincolnshire, England as well, for Nov. 24, with WWII veterans scheduled to be in attendance.
Four of its Canadian screenings are sold out.