VVS inks output deal with STX Entertainment
The Space Between Us, starring Gary Oldman (pictured), is on the first slate of films to be released by VVS Films via the deal.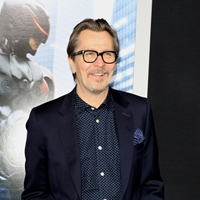 Montreal-based indie distributor VVS Films has made a big move in the distribution arena by inking an exclusive output deal with L.A.-based studio STX Entertainment, the companies announced Thursday.
The deal will see VVS  Films distribute STX Entertainment's slate of films, which generally include 12 to 15 features a year. The first slate of films VVS will distribute as part of the deal includes The Space Between Us, starring Gary Oldman, Asa Butterfield, Carla Gugino and Britt Robertson; Hardcore, which was acquired at the Toronto International Film Festival for a reported $10 million; the Will Ferrel- and Josh Gad-starrer Russ & Roger and Happytime Murderers, a hybrid live action/animated comedy from directir Brian Henson and director Brian Henson.
In addition to this new deal with STX, VVS also has partnerships with Europacorp, Ny Image and Grindstone. Other films currently on VVS' release slate includes Jean Marc Valle's Demolition, Babak Najafi's London has Fallen and Steven Quale's The Lake.
Photo: Tinseltown / Shutterstock.com