CRTC vice-chair Tom Pentefountas steps down
Citing personal reasons, the vice-chairman of broadcasting has stepped down months before his five-year term is up.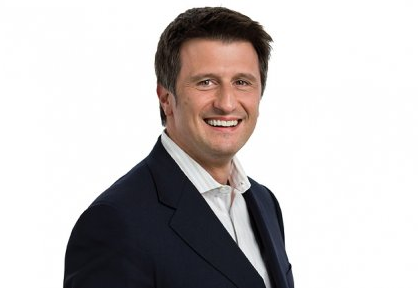 Tom Pentefountas, vice-chairman of broadcasting at Canadian Radio-television and Telecommunications Commission (CRTC) and one of the most prominent faces of Let's Talk TV, has resigned.
Pentefountas, who took on his role in April 2011, was on a five-year contract with the regulatory body, with his term expiring in April 2016. 
In an internal company memo, Pentefountas cited personal reasons for his decision to vacate his post. "I would like to thank each and every one of you for this great journey, but the time has come for my young family and I to start the next chapter in our lives," he wrote.
Pentefountas's CRTC appointment in 2011 was criticized by the NDP, the opposition party at the time, because of his close ties to Harper. In an interview with the Globe and Mail at the time, NDP's heritage critic Charlie Angus accused the government of stacking CRTC ranks with Conservative-minded execs and arguing that Pentefountas, a former lawyer and political candidate, was unqualified for the job.

Pentefountas is expected to continue in his role until Nov. 20. The Ontario Association of Broadcasters announced yesterday that he will be speaking at its annual conference on Nov. 10.
 - From Media in Canada