Syfy greenlights Nomadic's Van Helsing
Production on the drama is slated to kick off in January 2016 in Vancouver, with Neil LaBute (pictured) serving as showrunner.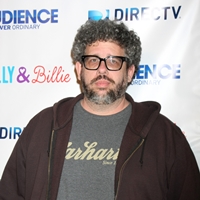 U.S net Syfy has greenlit Nomadic Pictures' Van Helsing, a 13-episode, hour-long dramatic series set to start production in Vancouver in 2016.
The series aims to reimage the Dracula brand by focusing on the resurrection of Vanessa Helsing, who must lead humans in the fight against the vampires who now rule the world. The series is currently set to bow on Syfy in fall 2016, with Dynamic Television handling international distribution. Nomadic will handle the Canadian distribution of the series.
Van Helsing will be showrun by writer/director Neil LaBute, whose previous directing credits include the Nomadic-produced AMC series Hell on Wheels.  He has also served as a writer on series such as Billy & Billie, Full Circle and My America. Executive producers on the show are Chad Oakes and Mike Frislev of Nomadic Pictures, Simon Barry, Evan Tyler, Dave Brown, LaBute and Daniel March of Dynamic Television.
Recent projects Nomadic Pictures has worked on include the fifth and final season of AMC and Entertainment One Television's Hell on Wheels, and the second season of Fargo, on which Frislev and Oakes served as producers.
Photo: Helga Esteb / Shutterstock.com