CBC greenlights Catherine Reitman comedy Workin' Moms
Production on the 13-episode, half-hour series is set to start in spring 2016.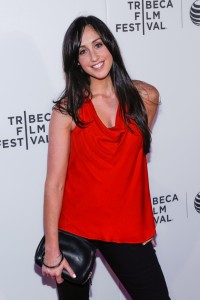 The CBC has greenlit Catherine Reitman's Workin' Moms, a 13-episode comedy series scheduled to go into production in spring 2016.
Reitman will co-produce the show with her husband Philip Sternberg through their shingle Wolf and Rabbit Productions. Set to air on CBC in fall 2016, production on the half-hour series will take place in Toronto.
Workin' Moms, based on Reitman's experiences of motherhood, picks up when longtime friends Kate and Anne befriend Jennie and Franky at a moms' group. The four bond over one common desire – to continue their personal growth while facing babies, partners, co-workers and the other disapproving mothers in their class.
Also in development with the CBC is another Reitman-penned half-hour scripted show, Starting Over. The series is a comic take on life after separating from one's partner.
Reitman's writing credits include It's Always Sunny in Philadelphia and Blackish. She also recently wrote, directed and starred in 100 episodes of her YouTube show, titled Breakin' it Down With Catherine Reitman.  Her and Sternberg are represented by Tina Horwitz of Vanguarde Artists Management.