John Welsman named SCGC president
The Screen Composers Guild of Canada has also named a new VP following its board elections in September. (Welsman pictured.)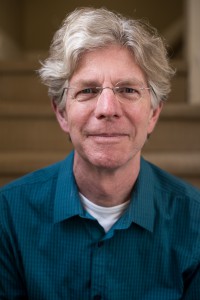 Following the Screen Composers Guild of Canada's board elections in September, the organization has named five-time Gemini award winner John Welsman as its new president.
Welsman, also a two-time Canadian Screen Award recipient for Best Original Score, replaces the outgoing president Marvin Dolgay, who was elected chairman of the board of directors.
Also as a result of the elections, held every three years, Adrian Ellis was chosen as the board's first VP, while Darren Fung will serve a second term as second VP.
Welsman's credits include TV series Road to Avonlea, My Friend Rabbit, and The Twilight Zone, documentaries The Sacred Balance and Tales from the Organ Trade and feature films Beyond What Remains and Nurse Fighter Boy.
Ellis meanwhile is a composer and producer who has contributed music to Discovery's Daily Planet, The CFL and International Hockey on TSN, and Fung is a program adviser for the CFC's Slaight Music Residency, whose credits include NHL on TSN, FIFA Women's World Cup  and Canada AM.