Women's representation in film, TV production not improving: report
The research from Women in View on Screen assessed the representation of women in feature film, television series and web series.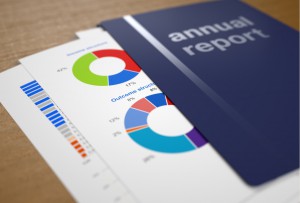 Women in View on Screen has released its 2015 report into the representation of women in Canada's screen-based industries. The report assesses the representation in three categories: feature film, TV series and web series.
The results from the feature film study were taken from the 2013-2014 fiscal year using Telefilm Canada's online database as its primary resource. During that fiscal year, Telefilm invested over $63 million across 91 feature films, with results indicating that women represented 17% of directors (17 of 103), 22% of writers (29 of 133) and 12% of cinematographers (11 of 91) that were listed. In terms of overall employment in film, women held 17% (57 of 327) of director, writer and cinematographer positions, the same percentage as the previous year's survey.
The results also showed that women directors were better represented in films in which Telefilm had invested less than $1 million. In the below-$1 million category, women directors made up 21% of the total (16 of 77), while above $1 million they represented just 4% (one of 25).
Directorial representation of women, when broken down by region, showed that Ontario and Western Canada have the lowest (12% and 14%, respectively), with Quebec slightly higher (19%). Atlantic Canada, while having the fewest overall feature productions (eight in total) had the highest representation for women directors (33%).
Results from the television category were based on investment from the Canada Media Fund (CMF), which invested just under $98 million in 29 live-action English-language dramatic TV series in 2012-13. The report showed that 17 of the 29 series (which accounts for 151 of 293 total episodes) did not employ a woman director for any of the episodes. In total, 84 people were employed as directors, with 17% of those roles going to women (14 of 84), compared with 14% the previous year. None of the cinematographers employed in any of the 293 episodes were women, which was also the case in last year's report.
In the category of web series, which took into account 36 series made between 2010 and 2014, 14% of the director roles went to women (six of 43), 27% of the writer positions (26 of 98), and 2% of the cinematographers roles (one of 42), with half the series employing no women in any of the roles.
Read the full Women in View on Screen survey here.