Shomi premieres new horror series on Facebook
The streaming service is showing part one of the eOne-distributed The Enfield Haunting on the social network.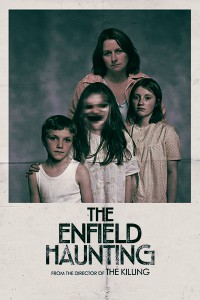 Shomi is getting creative with its premieres, releasing the first episode of new paranormal miniseries The Enfield Haunting on Facebook the same day it goes live on the streamer.
The series is distributed in Canada by Entertainment One, which brokered the deal with Shomi for the innovative execution. 
The streamer said in a statement the move marks the first time a Canadian entertainment company has released a full-episode premiere on the social network. Rita Ferrari, director, product and brand marketing, Shomi, says the strategy was to target and engage with potential subscribers who haven't yet signed up for the service. It also allows viewers to easily share what they're watching with friends online.
Facebook users who have demonstrated a preference for entertainment and movies, as well as a specific interest in horror and mystery will be served the 60-minute show in their newsfeed. If they click-through on the video they will be taken to a screen with the option to sign-up for a free 30-day trial of Shomi.
Ferrari says the free Facebook stream is part of Shomi's on-going testing to get more Canadians to check out the service.
"We are trying to understand how customers would react to being able to test the content in front of the pay wall without having to sign up for a free trial," she says. "This show has a broad target because it's not just for horror fans, but for people who like paranormal movies overall."
The first episode of The Enfield Haunting will be pushed to Facebook users this weekend and next, and will be available through Shomi's Facebook page throughout the week.

From Media in Canada