CMF distributes $5M across 17 projects
Docs about boxer Rubin "Hurricane" Carter, explorer Jeff Fuchs and mermaids are among 17 docs to receive support from the Canada Media Fund.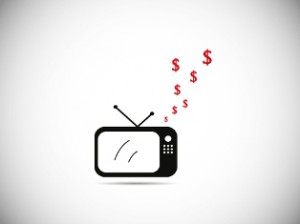 Docs about boxer Rubin "Hurricane" Carter, mermaids and the history of game shows are among 17 projects to receive support from the Canada Media Fund (CMF).
In all, the organization doled out $5 million through its English Point of View Program, which provides production financing for point-of-view documentaries.
Of the 17 projects to receive funding, 13 have television and digital media components; two are TV-only and two are digital-only.
The grantees include A Better Man ($177,161), a documentary about domestic abuse being exec produced by actor-filmmaker Sarah Polley. Directed by Attiya Khan and Lawrence Jackman, the doc aims to reframe conversations around domestic violence by shifting the focus from the victims to their abusers.
Other projects to receive financing include Ali Weinstein's Mermaids ($105,000), which is exec produced by Ron Mann; The Corporation II ($400,000), the sequel to the 2003 documentary The Corporation; Eye of the Hurricane ($273,500), about late boxer Rubin "Hurricane" Carter; Game Changers ($143,460), a doc about the world of game shows featuring Jeopardy! host Alex Trebek; The Tea Explorer ($199,987), about Canadian explorer Jeff Fuchs; and Reaching For Zion ($357,564), which follows reggae icon Bob Marley's granddaughter Donisha Prendergast as she looks to understand her grandfather's legacy.
See a full list of the projects here.
Since 2010, the CMF has provided more than CAD$20.3 million to 86 projects via the POV funding program.
Image courtesy of Shutterstock