Julie Di Cresce joins First Generation Films
Former Super Channel exec Di Cresce has been named VP, scripted programming for First Generation Films' recently launched television division.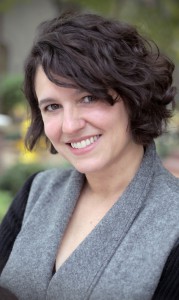 Julie Di Cresce has been named to the newly created role of VP, scripted programming for television at First Generation Films.
The former Super Channel exec, who most recently served as director of Canadian programming, has been assigned to oversee First Generation's scripted development on all platforms for both the domestic and international markets.
The appointment comes six weeks after First Generation, led by Christina Piovesan, launched its scripted TV division, as well as adding Peter Sussman and Kathryn From as board members.
Before Super Channel, Di Cresce served as HBO Canada's director of original programming. She was also the program manager for the first Bell Media Producer Accelerator Lab. While at Super Channel, she oversaw the channel's involvement in series such as Versailles, Slasher and What Would Sal Do? At HBO Canada, she was the production executive on series such as Rouge, Skins and Pillars of the Earth.