22 Chaser rolls into GTA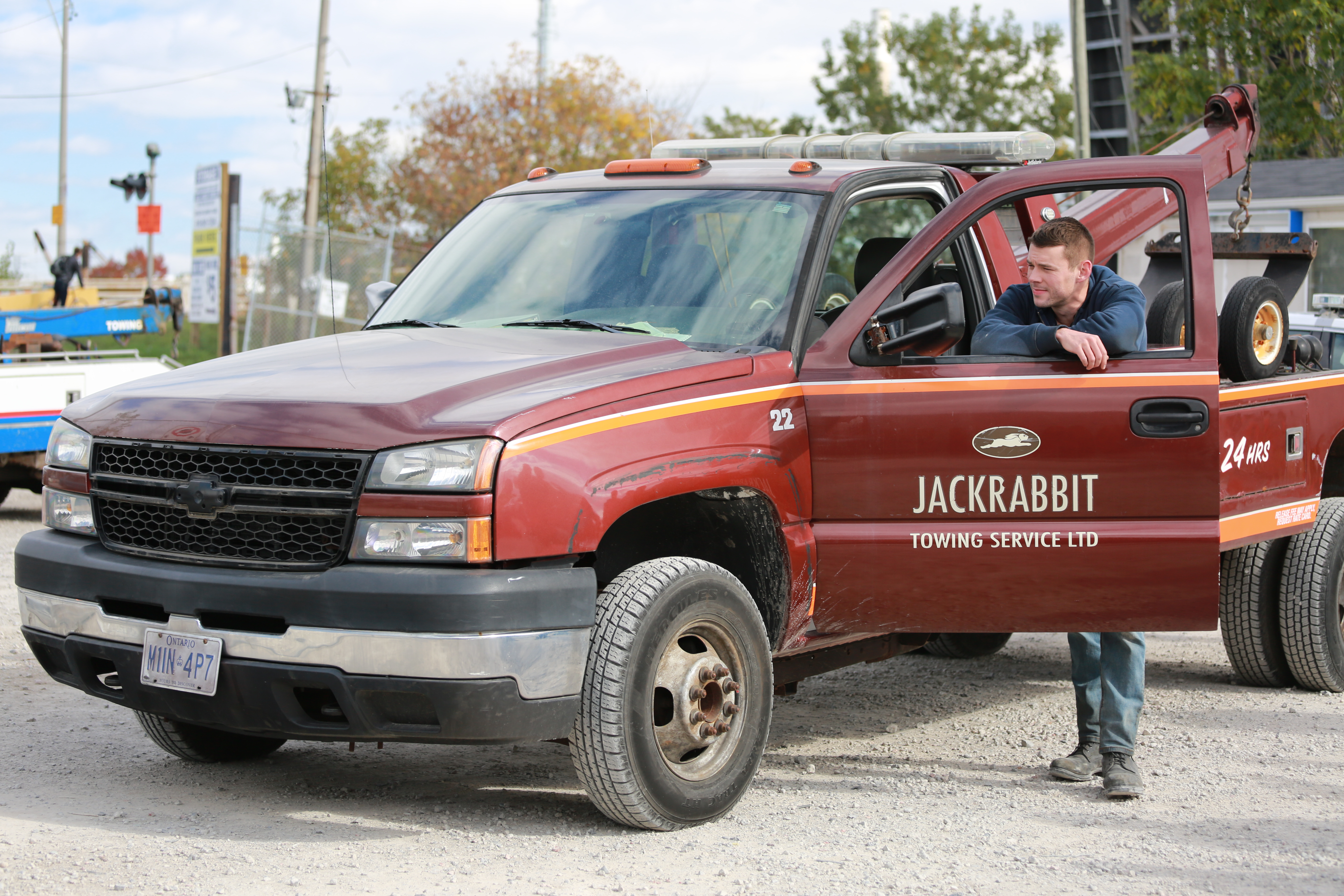 Producers attached to the CFC Features project include Don Carmody, Daniel Bekerman and Aeschylus Poulos.
Production is underway in Toronto and Oshawa, ON on dramatic feature 22 Chaser from director Rafal Sokolowski (Three Mothers, Seventh Day).
Starring Brian J. Smith (Sense8, Red Faction),  Raoul Trujilla (Sicario, Riddick), Aaron Ashmore (Killjoys, Regression), Kaniehtiio Horn (What Would Sal Do, Defiance), and John Kapelos (The Breakfast Club), the feature is based on a screenplay by Jeremy Boxen (Killjoys, Lost Girl). Producers attached to the project are Don Carmody, Daniel Bekerman and Aeschylus Poulos.
The film tells the story of a tow truck driver (played by Smith) who, faced with an unraveling marriage and mounting debts, decides to risk everything to get his life back on track.
Set in a world full of high speed chases and crashes, a great deal of the scenes are heavy on action, involving multiple stunt people, road closures and picture vehicles, said producer Poulos of the film's four-week shoot.
"So far as the practical goes, it's a huge challenge," he said, adding that the film will likely skew male and appeal to fans of high-octane action.
Production is set to wrap on Nov. 4 with the feature planned for release in 2016. There is no distributor currently attached and the theatrical distribution rights to the feature will be sold once production is complete. On the broadcast front, the film is scheduled to air on the Bell Media's The Movie Network and Corus Entertainment's Movie Central after its theatrical run.
22 Chaser was developed and financed via the CFC Features program. The CFC Features program receives production and financing support from The Movie Network and Movie Central. Development financing is supported by the Government of Ontario.
The feature is  executive produced by Justine Whyte and co-produced by Brendan Carmody.