Independent Production Agreement negotiations begin
ACTRA is at the table with the CMPA and AQPM to hash out an updated agreement between producers and actors.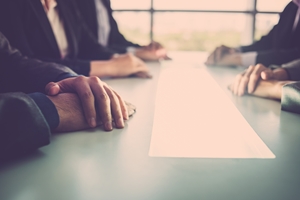 ACTRA, the Canadian Media Production Association (CMPA) and the Association Quebecoise de la Production Mediatique (AQPM) have kicked off negotiations related to the Independent Production Agreement.
The agreement covers the engagement of actors in indie film, television, and new media productions in Canada, outside of B.C. ACTRA's local in that province negotiates a separate collective agreement for production in the province.
The current Independent Production Agreement expires on Dec. 31, 2015. The current IPA, which came into effect in January 2013, covers off a wide range of issues related to actor-producer relations, including the obligations of both actors and producers, as well as rules around overtime, working environments and grievance and arbitration procedures. In those negotiations, ACTRA obtained a pay increase of 6% over three years, starting in January 2013.
"We come to the bargaining table with an optimistic view that we can secure achievable gains for our member performers all the while balancing the interests of Canadian Producers and the U.S. Studios," said Stephen Waddell, ACTRA's chief negotiator and national executive director, in a statement. "Our members have developed a reasonable and fair package of proposals, and we look forward to discussing them with the Producers."
- Image courtesy of Shutterstock