CBC readies Scout and the Gumboot Kids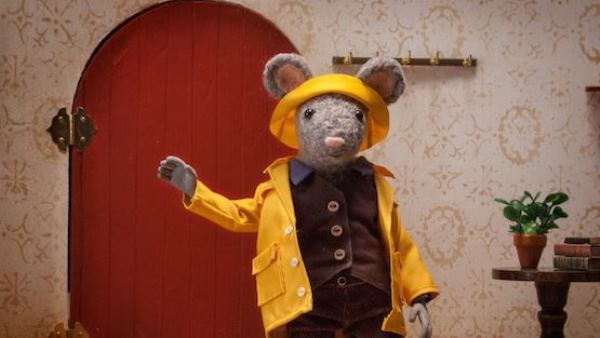 Series co-creator Tara Hungerford on the strategy behind the interstitial series, which aims to tap into urban family and international audiences.
Kids CBC will bow on Monday the interstitial series Scout and the Gumboots Kids, the first kids series from Vancouver-based Two Story Productions which the producers created to target international urban audiences. 

The first season of the series includes 10, four-minute episodes, and features a puppet mouse named Scout who leads viewers (and a cast of kids) through a series to clues which eventually lead them outdoors.
Tara Hungerford and Eric Hogan, the wife-and-husband team behind Two Story Productions, wanted to expand the depth of their prodco's catalogue, and felt there was a need for content tailored to urban families who wanted to find ways to get outside more.
"It was inspired by living in a condo in an urban setting, and trying to think what we needed as parents, and how we could create something that re-taught  us basics," Hungerford told Playback Daily. Prior to producing Scout and the Gumboot Kids, Two Story focused primarily on documentaries and some commercial and music video work.
The series is also meant to tap into a larger global trend of issues surrounding nature deficit disorder, which looks at the negative consequences of spending too much time indoors. Keeping potential future sales in mind, the series was shot in such a way that it could be easily dubbed for other markets, Hungerford said.
"This series, while it's done in English, it can be overdubbed in different languages, which is essential for children. Our main character is a stop-motion puppet, and then the children never actually speak on camera," Hungerford said.
There is already some interest in the project in the U.S. market, following the series' endorsement by the David Suzuki Foundation and the UCLA Global Media Center for Social Impact, which Hogan says has helped give the series "an extra push." The budget of the series is approximately $400,000, with funding coming from the Shaw Rocket Fund, CBC and the Canada Media Fund.
Scout and the Gumboot Kids will air Monday to Friday on Kids CBC at 9:55 a.m.