Rookie Blue signs off after six seasons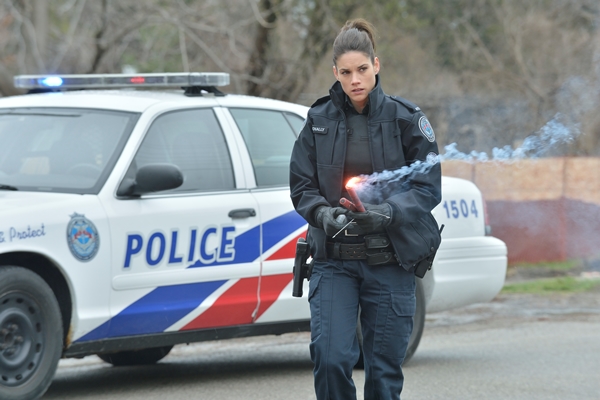 The ICF Films and eOne cop drama is coming to an end after 74 episodes.
The Entertainment One and ICF Films cop drama Rookie Blue is ending after six seasons, it was announced Friday.
"On behalf of the whole Rookie Blue family, thank you to all the fans for your dedication over the last six years. After six fun and dramatic seasons, our story has come to its natural close. Alongside you all, it has been our privilege to watch Andy McNally develop from a young rookie to a distinguished officer. On behalf of eOne and ICF Films, I want to recognize the talented Missy Peregrym, Ben Bass, Greg Smith and the entire ensemble cast and crew who worked passionately and tirelessly to bring the characters and stories to life," ICF Films' Illana Frank said in a statement.
The series airs on Global in Canada and on ABC stateside. The sixth season finale on Global, which aired at the end of July, drew an average overnight audience of 1.128 million viewers (2+), according to Numeris data provided by Shaw Media at the time.
In its statement eOne noted that is already moving forward with a post-Rookie ICF project.
"As we say goodbye to 15 Division, the ICF Films team is already underway on our next project with eOne and Shaw Media and we are looking forward to sharing more exciting news in the near future."
Rookie Blue was executive produced by Tassie Cameron, David Wellington, Russ Cochrane and eOne's John Morayniss. In September, eOne announced it had expanded its existing partnership with ICF Films. The new agreement, which was characterized as an overall deal (compared to the previous first-look deal), sees eOne serving as the studio for ICF Films, as well as being the prodco's deficit financier and distributor.