Coming Soon: Beeba Boys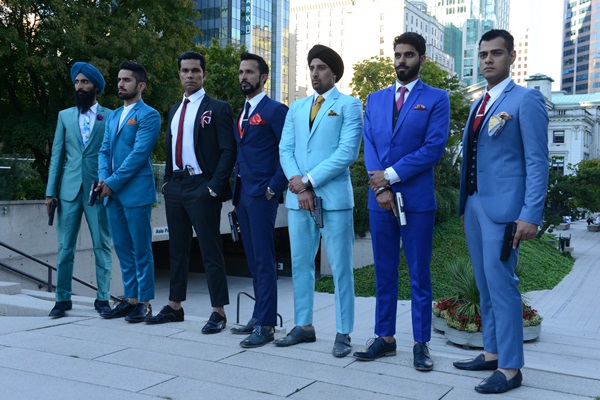 On the film's opening day, Mongrel Media's Tom Alexander shares the distribution strategy for Deepa Metha's wide-release gangster film Beeba Boys.
Coming Soon, an ongoing editorial feature from Playback, highlights distribution strategies for soon-to-be released Canadian films. Here, we speak to Mongrel Media director of theatrical releasing Tom Alexander about the distribution strategy for Beeba Boys.
The film: The gangster film Beeba Boys tells the story of Jeet Johar and his Beeba Boys crew as they compete with an older Indo crime syndicate to take over Vancouver's drug-and-arms trafficking scene. Beeba Boys stars Randeep Hooda, Sarah Allen, Waris Ahluwalia, Paul Gross and Ali Momen.
Production/distribution credits: Beeba Boys was written and directed by Deepa Mehta, and produced by David Hamilton via Hamilton-Mehta Productions shingle. Executive producers are Hussain Amarshi, Anthony Hixon and Hamilton. Mongrel Media is distributing the film in Canada.
Theatrical distribution: Beeba Boys will open on Oct. 16 on 40 screens across Canada in Cineplex and Landmark cinemas. The selected theatres are a mix of big-box Cineplex theatres that traditionally carry studio films, as well as cinemas that typically carry more arthouse fair like the Varsity cinema in Toronto, said Tom Alexander, director of theatrical releasing at Mongrel Media. The idea is to take advantage of the film's more commercial themes, as well as capitalize on arthouse audiences attracted to auteurs like Mehta. Geographically, the distributors are focusing on major urban centres, such as the GTA, Calgary, Edmonton, Winnipeg and Vancouver. Mongrel is paying particular attention to Vancouver and the surrounding area, to take advantage of audiences who may want to see a film shot and set on their home turf.
Mongrel Media also wanted to leverage Beeba Boys' festival run, as it screened in many major Canadian festivals, such as the Toronto International Film Festival and the Atlantic Film Festival. In many cases, the film screened in prime gala slots. The timing of the theatrical rollout was intended to capitalize on the festival buzz, as well as help up the prestige factor of Beeba Boys, Alexander said.
"Our festival strategy was also really key in attracting fans of Deepa Mehta, but also giving a prestige factor for a film that is ostensibly about young gangsters," Alexander told Playback Daily.  "It's a strategy that has worked well when we've done prestige pictures that are bigger releases. It's a strategy that we have done with Deepa Mehta films in the past and it's always worked, and various other bigger, prestige pictures that would play TIFF and other fall festivals in Canada and then open in the October to December time frame."
Marketing/promotion: Mongrel Media put a significant marketing push behind Beeba Boys, doing multiple mass media ad bookings for television, radio, print and outdoor advertising. In the months leading up to theatrical bow, the Beeba Boys trailer was also placed ahead of big-release films that would also appeal to Beeba Boy's target audience, such as Straight Outta Compton and Black Mask. The team at Mongrel is also promoting the film heavily on social media and with digital advertising, via targeted Google ad buys.
"We think it has a very wide appeal, and an appeal towards different audience segments. The film deserves this kind of campaign," Alexander said.
Target audience: Mongrel's largest target demo for Beeba Boys is those who would normally watch traditional Hollywood studio fare, particularly in the gangster genre, Alexander said, a group that tends to skew younger and male. The second target audience are traditional fans of Mehta's work, which tend to be older and female, but who have thus far showed a strong response to Beeba Boys in test screenings. "We are finding that they are really responding to the film and really interested in finding out what Deepa's spin is on the genre," Alexander said. The distributors are also hoping the film will attract South Asian audiences, who have also typically been fans of Mehta's work. The lead of the film is also a Bollywood star, Alexander added.
Additional windows: Details for additional windows have not yet been finalized, but the distributors are eyeing February 2016 as when Beeba Boys may start rolling out across other platforms.
What makes this film unique? Mehta's body of work looks at identify and multiculturalism in Canada, themes which Alexander says are explored in a unique way in Beeba Boys through the setting of Vancouver and the stories of Sikh gangsters. "It's a story about inter-gang warfare that I think audiences love to see [and] that are familiar with, but the spin on it is her spin on it and the location and the setting, is something really special," Alexander said.
Budget/financing: Beeba Boys had a roughly $5 million budget, with financial support including funds from the OMDC Film Fund and Telefilm Canada.