Keeping the engine revved on Canada's Worst Driver
With season 10 drawing Discovery's highest ratings last year and a new season set to bow this month, Worst Driver proves you don't have to reinvent the wheel each season to maintain success.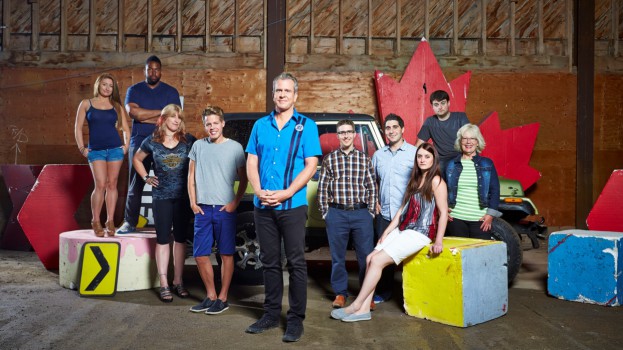 With its 10th season drawing record ratings for Discovery channel last year, and an eleventh season set to bow this month, Canada's Worst Driver has proved you don't have to reinvent the wheel each season in order to maintain long-lasting success.
The Proper Television series – which was Discovery's most-watched series in the 25-to-54 demo in the 2014/2015 broadcast season – is one of the lengthier in the Canadian television landscape, having premiered in 2005.
The success of the show has been based on four main factors, said Edwina Follows, director, commissioning and production, Discovery Networks Canada: familiarity (the show still appears in the same format as it did when it debuted); connection to a broad audience; a popular host in the form of Andrew Younghusband (who also writes, produces and edits); and the increasing popularity of Canadian shows on the channel.
"We're finding that the Canadian programs on Discovery are growing each year in success, and are more successful in general than the U.S. shows," Follows told Playback Daily. Last year on Discovery, the average audience for Canadian shows was 25% higher than their U.S. counterparts ( based on first-run primetime and excluding repeats.)
Season 10 of the show was the highest rated show on Discovery last year among the key adults 25-to-54 demo, with the eight-episode run drawing an overall viewership of 8.3 million (2+) and an average minute audience (2+) of 548,000 (325,000 A25-54).

The series' highest rated season was in 2009, said Follows, when Worst Driver became the first non-sport program on a Canadian specialty channel to average over one million viewers for a season. The show appeals to Discovery's core audience, as well as a more general crowd, added Follows, meaning its ratings are a little higher than average. Compared to the channels's core audience (59% male, average age 45), Worst Driver draws a more evenly split male/female viewership, as well as a lower average age of 39.

Toronto-based Proper Television president Guy O'Sullivan said he believes the show's familiarity, as well as its humour and educational aspects, have led to its long-term success.
"The basic format is exactly the same, but the core content is changed each year. Beyond that we follow story, based on the characters on the show," said O'Sullivan. Each season the show focuses on a different theme and challenges – for example, this year's subject is excessive speed, while distracted driving was the theme previously – but the casting process is the same each year.
"It's funny, but it's got a serious point. We take a serious message and make it entertainment – it doesn't diminish the message, it just makes it more fun to watch," he added. 

Apart from the show's first season, Worst Driver has had the same production cycle each year: casting begins in the winter and ends in spring, followed by filming of the eight episodes in June and July and then post-production completed in time for an October premiere.
And with ratings still strong and audiences still interested, the inevitable question of how long the producers would like to see the show run for: "I'd settle for an even 20 at this point," joked O'Sullivan.
Follows and O'Sullivan serve as executive producers on the series, alongside series producer Blair Ricard.