The Next Step tour goes international
The Next Step Wild Rhythm Tour will hit 22 cities across Canada before heading abroad, and will co-promote upcoming series Lost & Found Music Studios.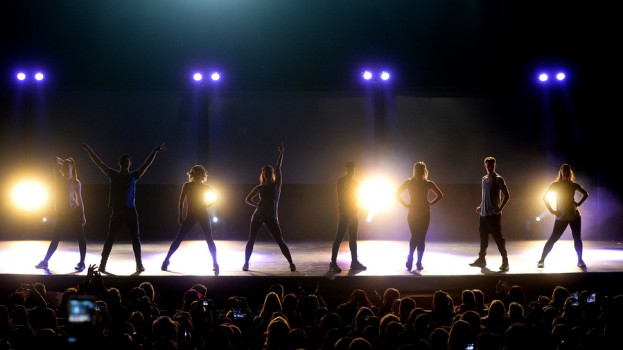 Temple Street Productions and DHX's Family Channel are taking the Next Step on tour again, but this time it's going international.
Launching in winter 2016, The Next Step Wild Rhythm Tour will stop in on 22 Canadian cities, before heading abroad for a string of international dates. The exact locations for the shows have not yet been confirmed, but the tour will feature performances in Spain, Ireland and England.
In addition, the tour will promote the upcoming Temple Street and Family Channel series Lost & Found Music Studios, with three stars of the series giving musical performances.
"The show itself is doing terrifically well in lots of countries and in particular in the U.K., Spain, Australia. It was clear there was a huge demand in other territories for more Next Step," Temple Street's managing director John Young explained. 
It's also hoped that that global reach will extend to Lost & Found.
"I think one of the big changes we see now is that DHX operates on a global level, and this really gives Family Channel that opportunity to broaden its scope to Canada and beyond, rather than just Canada," said Paul Cormack, VP, marketing, DHX Television. "There's a very clear connection between those two programs… and this allows us to pre-promote Lost & Found to the Next Step audience," he added.
With planning still in initial stages, no decisions have yet been made about what kind of ancillary content from the tour will be produced, Young added. This year, the tour's inaugural run was the subject of an 80-minute documentary entitled The Next Step Live – The Movie.
Cast members Victoria Baldesarra, Trevor Tordjman, Jordan Clark, Taveeta Szymanowicz, Isaac Lupien, Myles Erlick, Briar Nolet and Isaiah Peck will feature in the tour.
The Next Step is produced by Temple Street and executive produced by Frank van Keeken, Ivan Schneeberg, David Fortier and Laura Harbin.