Mary Walsh, Jordan Canning named to WIDC/WFF program
The women are among eight filmmakers taking part in the Whistler Film Festival-based program, which includes mentorships from the likes of Siobhan Devine and Karen Lam.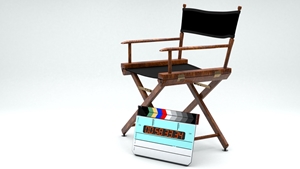 Women In The Director's Chair (WIDC) and Whistler Film Festival have named the participants in the updated version of their collaborative program, WIDC Story & Leadership.
Participants will each bring with them a project (either a feature film or web series) to be developed over the course of the four-month program. The individuals and projects selected were Mary Walsh (A Christmas Fury), Anita Reilly McGee (Black Mammy), Jordan Canning (Suck It Up), Maya Gallus (Nights in the Underground), Frances-Anne Solomon (Hero), Nicole Dorsey (Black Conflux), Ana De Lara (The Virgin Mary had a Little Lamb) and Marie Clements (Crooked Bones).
Participants will be involved in an industry immersion program at the Whistler Film Festival (Dec. 2 to 6), followed by a three-month mentorship. Mentors include Rachel Talalay (Dr. Who, Tank Girl), Siobhan Devine (The Birdwatcher), Karen Lam (Mythos), Dr. Carolyn Mamchur, Linda Coffey (These Arms of Mine), as well as industry guests John Galway (Harold Greenberg Fund), Maureen Levitt (Super Channel), Lael McCall (Principia Productions) and Lauren Davis (Telefilm Canada).