Ingrid Veninger wings it on He Hated Pigeons
How the indie filmmaker devised the unique event-screening strategy for her latest film - and why Don Carmody was interested.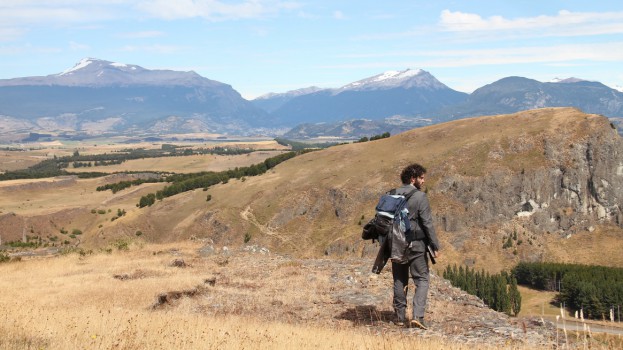 Ingrid Veninger was at CFC and Fandor's "Future of Film" convergence when she had an idea for her new feature film, He Hated Pigeons.
The discussion centered on new ways to engage audiences and Veninger surmised that a film score, performed live at the screening, would be an original way to create a one-of-a-kind experience for movie-goers.
The feature, shot in Chile this past February, is now set for one-time screenings at the Toronto Bloor Hot Docs Cinema, St John's International Women's Film Festival, Cucalorus Film Festival in North Carolina and Whistler International Film Festival, accompanied by a live performance of the film score from local musicians. And if Veninger has anything to say about it, that might be the only time the film will be seen outside of festival screenings.
"It's really important to me that this film is presented with a live score so that's it's not an online film – it's a big-screen event film," Veninger told Playback Daily. "I don't plan for this film to be broadcast and I don't plan for this film to be on VOD, certainly not in the near future. I don't plan for this film to have a [regular] theatrical release. The screening in Toronto is it for Toronto."
It wasn't just Veninger who thought the live score was an interesting idea: the concept also piqued the interest of Don Carmody, who asked Veninger to tell him more when the film's Indiegogo campaign went live. On the night before Veninger flew to Chile, Carmody contributed $5000 to the project via the crowdfunding platform.
Veninger said she chose the Bloor Hot Docs Cinema because it is large, has great projection and is easily accessible, allowing each collaborator and Indiegogo contributor to invite multiple guests.
"Now, as independent filmmakers, we're expected to make our films available far and wide on many different platforms, very often at the same time. I feel like this is doing something different, in that it's a very limited one-time only event-based screening, but it's completely non-exclusive."
The Oct. 18 screening will see musicians Ohad Benchetrit and Justin Small of Toronto band Do Make Say Think perform the film's score live and extempore.
"Essentially, I have no idea what they're going to play. Anything could happen," said Veninger. "I wanted the audience to be part of something that's unexpected and not a fixed thing. I wanted one element of the film to always be impermanent," she added.
Veninger is a huge advocate of allowing for uncertainty in the process of making her films – a level of uncertainty that would give most filmmakers nightmares. On He Hated Pigeons, Veninger booked the crew's tickets to Chile before she even had a script, she cast Pedro Fontaine in the lead role though she had never seen his work, and she shot the film primarily in Spanish – which she doesn't speak.
The filmmaker wants money to be no object for the audience of the Toronto screening, and entry to the film is based on a pay-what-you-can basis. In terms of promotion, the film has a Facebook page where a series of exclusive 30-second trailers are being released, while the screening dates are being promoted via Veninger's pUNK Films account on Twitter and the pUNK Film website.
The feature, Veninger's fifth in total, is written, produced and directed by her. Carmody, Paul Gammal, Julia Grant and Jamie Paul Rock serve as executive producers on the project, which was funded with the support of the Canada Council for the Arts and the Toronto Arts Council.