Production wraps on Chokeslam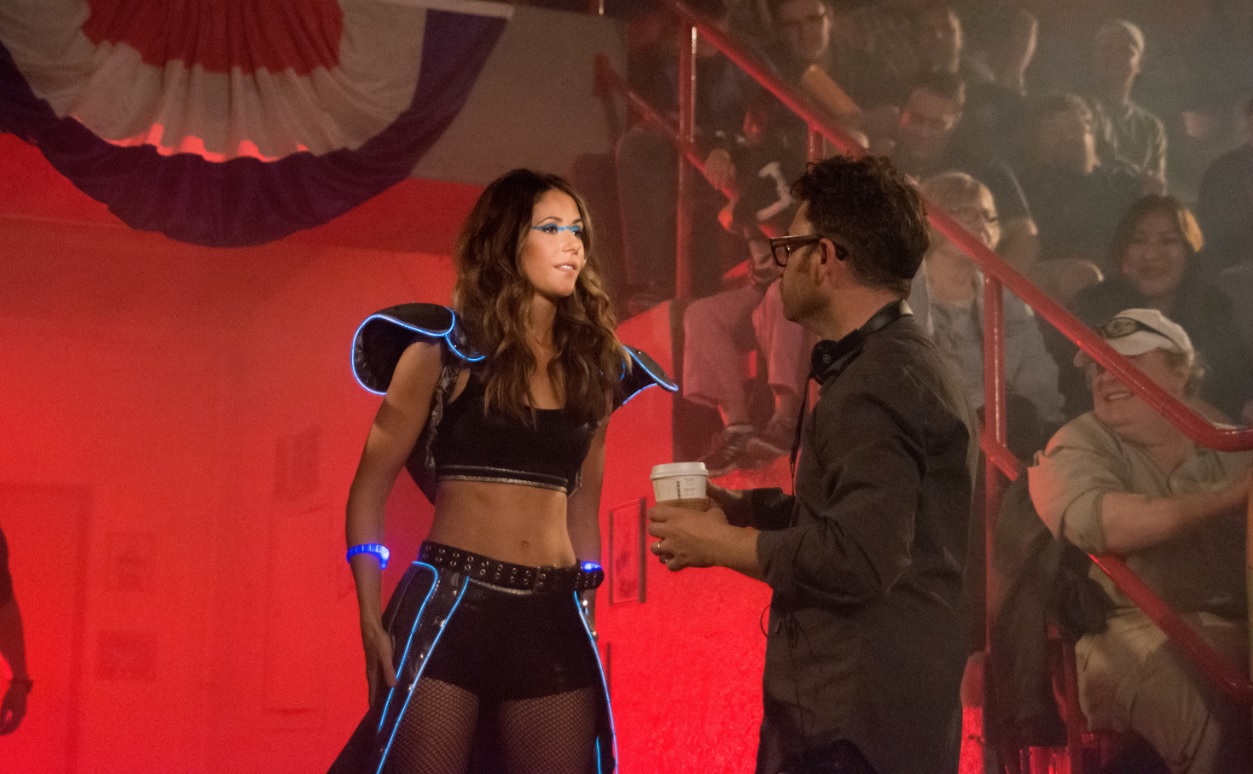 Playback Daily caught up with director Robert Cuffley as production finished up on his Saskatchewan-shot wrestling comedy Chokeslam.
Production is set to wrap up Friday on Robert Cuffley's Chokeslam, a wrestling-focused comedy starring Amanda Crew, he hopes will appeal to both wrestling fans and a wider commercial audience.
Among the cast attached to Chokeslam aside from Crew is three-time WWE champion Mick Foley, who Cuffley said gives the project credibility with a wrestling audience and a better chance of attracting audiences who are fans of the sports. However, he carefully crafted the film so audiences who are not so into wrestling wouldn't feel like any of the jokes are going over their heads.
"I am very careful to make this a movie that would be appealing to someone who knows diddly-squat about wrestling," Cuffley told Playback Daily.
The feature began production in Saskatchewan in mid-September. The project was somewhat on the backburner for a number of years, Cuffley said, but the themes in the film meant it could be produced and released at any time.
Chokeslam tells the story of a mild-mannered deli clerk named Corey (played by Chris Marquette) who rekindles his romance with his high school sweetheart Sheena (played by Crew) at their 10-year reunion, who is now a female professional wrestler.
"The script is kind of timeless, in that it would work 10 years ago, would work 10 years from today," Cuffley said.
Post-production work on Chokeslam will be completed in Alberta, with a targeted completion date of January or February of next year. Following that, the filmmakers plan to take Chokeslam on the festival circuit. A theatrical distribution deal for the film has not yet been finalized, but it will air on Super Channel in the post-theatrical window.
Chokeslam is co-produced by CHOAS A Film Company and Karma Film. Along with Marquette, Crew and Foley, Michael Eklund also stars in Chokeslam. Jason Long co-wrote the script with Cuffley.
The film was developed through the Telefilm CFC Comedy Exchange and received financial support from Telefilm Canada, Creative Sask, Super Channel and the Alberta Media Fund.