Zuchlinski on career wins, challenges and a changing industry
Playback Daily caught up with Ontario film commissioner Donna Zuchlinski ahead of her Oct. 9 retirement from the position.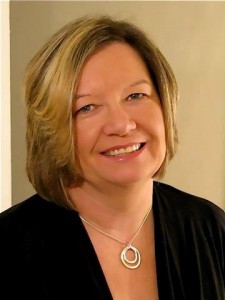 While Donna Zuchlinski has held the top job at the Ontario Film Commission since 1989, she got her start as a location scout who had a film degree, but no real film industry experience in Toronto.
However, she had photography skills, which were put to good use when Ontario and Toronto's film industry experienced a surge of production in the late 1980s. The Ontario Film Development Corporation, the predecessor to the OMDC, needed scouts and Zuchlinski was ready to shoot. Sending photos to clients, however, was a slightly more onerous process before the OMDC launched its digital locations database about 15 years ago.
"It was literally photographs taped on to files,"  Zuchlinski told Playback Daily of the old-school locations database. "There were no color photocopies. When we needed to send pictures to a client, we literally had to send the negative out, get them reprinted, cut and paste the photos onto the files, and FedEx them to the clients."
After her stint location scouting, Zuchlinkski eventually moved onto doing marketing consulting for the organization, and landed the film commissioner gig on a contract basis before taking on the job permanently in 2004. Playback caught up with  Zuchlinski during her final weeks with the OMDC ahead of her Oct. 9 retirement, where she talked about how the industry has changed in Ontario over the past 26 years, and some of the biggest challenges she's faced in her career.
You have been with the OMDC in various capacities for quite some time – why did you want to remain in the organization?
First of all, OFDC, and now the OMDC, is a great place to work. Wonderful people and I love my job and I am able to work with some of the most interesting people you can imagine. I have a great team working under me. I like to say it is the best job in the film industry, because I get to work with and meet many of the top filmmakers but every day is different  - we're constantly assisting different clients, so it's a pretty exciting job.
At this point in your career, is there anything in particular you would call a career "win"?
I think what I am most proud of is how the industry has grown and matured to become a major player. We now are considered one of the top five filming jurisdictions in the world. I am very proud to have been part of that growth. We have clients going back many many years, and it's nice that they have a comfort level with us.
Is there anything in your career you would consider a "loss," or something you weren't happy with?
Not really – the job's been a joy. There are ups and downs in every job, and it's been interesting to see the ebbs and tides of the industry over 25 years. It has its high and its lows, and we've ridden some lows. After having been around for so long, you know it is cyclical. The industry has had some bumps along the road, but it has always come through.
Was there any particularly challenging time?
When the [Canadian] dollar went to a $1.10 against the U.S. dollar – I think that was 2008/2009 – it was very difficult for the industry. The American productions were not coming because it was costing them more. The only other thing that perhaps was difficult  - we made it through, but it was very difficult for the film industry and the rest of Toronto – was SARS. We worked very hard that year to educate the client base. We understood their concerns. But that was probably the most difficult time for us and for me.
What do you think has been the most significant change in the industry?
I think our infrastructure has really grown. Now, it truly is world-class – the stage space that we have here, the world-class post-production, visual effect companies and the crew base itself. We can provide anything that can be found in a Los Angeles and a New York.
Did it take a long time for Ontario to get to that point?
It has been growing for a number of years. I think that our stage capacity in the last five to 10 years has grown significantly, and that has allowed Toronto to be able to attract those big tentpole pictures that we maybe weren't able to attract in the past. We would not have been able to attract a Pixels or a Suicide Squad without having that stage capacity.
How do you think Ontario can remain a competitive place to shoot? 
I think it's just continuing doing what we're doing. We've providing a first-rate product. The ongoing support from the Ontario government helps keeps us in the game, and we don't see that changing anytime soon. As long as all the factors are in place – quality cast and crew; competitive incentives.