Production underway on Milton's Secret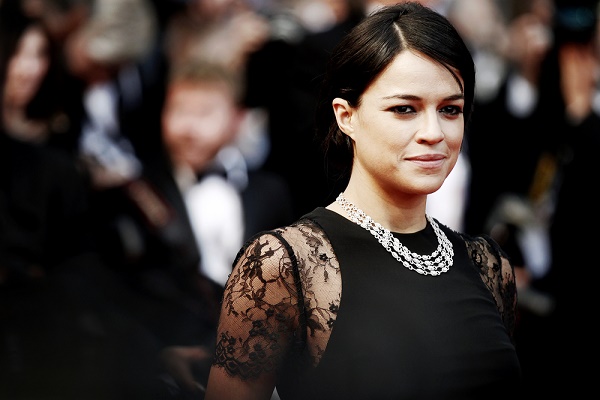 Casting details were also revealed by the producers Thursday, including the addition of Michelle Rodriguez (pictured) and David Sutcliffe.
Production is underway in Hamilton on Milton's Secret, an adaptation of a book by the same name from authors Eckhart Tolle and Robert Friedman.
The coming-of-age drama is produced by Buck Productions, Riverside Entertainment and Hulo Films, with filming to continue until the end of October. Barnet Bain is the lead writer and director on the project.
Also announced Thursday was the addition of several key cast members to the film, including Michelle Rodriguez, David Sutcliffe, Mia Krishner, Sheila McCarthy, Hays Wellford and William Ainscough. In July, the producers announced Donald Sutherland had signed on to star in the film.
Milton's Secret tells the story of Milton Adams (played by Ainscough), an 11-year-old boy who is struggling with being bullied and his parents' stress over careers and finances. While his teacher (Rodriguez) and neighbourhood friends try to cheer him up, it is his grandfather (Sutherland) who helps Milton discover the secret of finding happiness.
Producers on Milton's Secret are Sean Buckley for Buck Productions, Fred Fuchs for Riverside Entertainment, and Stephen Huszar and Ryan Lockwood for Hulo Films. Donald Martin and Sara B. Cooper serve as writers along with Bain.
Photo credit: Andrea Raffin / Shutterstock.com