Pre-production underway on AMBI, Imprint's Groove Tails
Animation and production on the CGI family feature will be done out of the AMBI Group's Toronto-based AIC Studios, with Jamie Foxx (pictured) to voice the lead and serve as producer.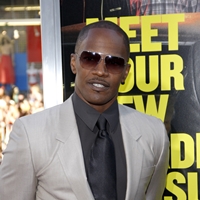 Pre-production and casting work is underway on the Imprint Entertainment and AMBI Group animated feature Groove Tails, with all production and animation work to be completed by AMBI Group's Toronto-based AIC Studios.
The CGI animated family film will be produced by Jamie Foxx, who has also signed on to be the lead voice actor. Also producing is Michael Becker of L.A.-based Imprint and AMBI principals Andrea Iervolino and Monika Bacardi. The script was written by Johnny Mack, who will serve as executive producer, with Cameron Hood attached to direct.
The AMBI Group is a consortium of development, production, finance and distribution companies owned and operated by Iervolino and Bacardi. The company has offices in Toronto, Beverly Hills and Europe. AMBI Distribution, the sales arm of AMBI Group, will handle the worldwide distribution of Groove Tails.
Groove Tails follows the story of Biggz, a mouse who is trying to regain his confidence in the world of street dance competitions. Other films recently produced out of AMBI's Toronto-based AIC Studios includes the animated feature Arctic Justice: Thunder Squad.
Image credit: Tinseltown / Shutterstock.com