Jennifer Harkness joins Cream Productions
Harkness was formerly the head of development, factual and reality at Temple Street before she left the company to join social media agency Jumpwire Media.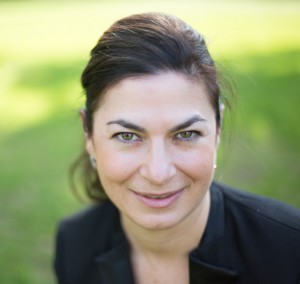 Toronto-based Cream Productions has announced that Jennifer Harkness has been appointed to the newly created position of SVP of sales and development U.S.
Harkness – the former head of development, factual and reality at Temple Street, who then went on to co-found social media agency Jumpwire Media – will be based in L.A. and report to commercial director Richard Life, as the company looks to expand its activities in the U.S.
In her new role, Harkness will be charged with furthering Cream's TV sales operations in the U.S. and forging new production partnerships. Working closely with CEO David Brady and president Kate Harrison, Harkness will also be responsible for expanding Cream's involvement in the digital and VR space. The company recently created a digital and VR lab in Toronto to develop projects for digital and VR platforms.
"Her experience in social media and creating content that can be exploited across media platforms will prove essential to achieving the company's goals, as we diversify beyond the traditional television business model," Brady said in a statement.
During her 18 years working in the film and TV industry, Harkness has held positions at Banff World Media Festival as executive director and as an executive in charge of production at Canada's Global Television Network. During her time at Temple Street, she oversaw development of shows such as Recipe to Riches (Food Network Canada) and Cover Me Canada (CBC).