Cameras roll on Motive season four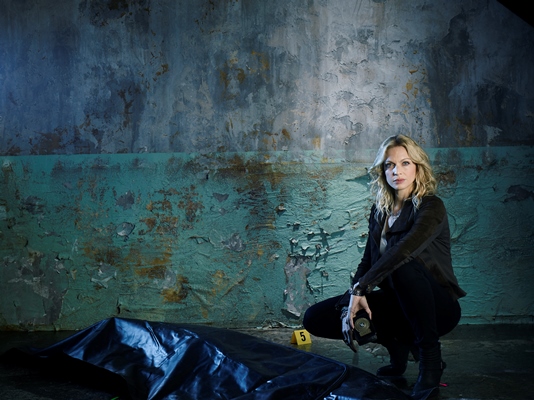 Showrunner Dennis Heaton chats with Playback Daily about keeping the series fresh as production gets underway in Vancouver on 13 new episodes.
Production in underway in Vancouver on the 13-episode fourth season of Foundation Features and Lark Productions crime drama Motive.
As the series heads into its fourth season, showrunner and executive producer Dennis Heaton said the creative team is looking to examine the relationships within the core cast to help keep Motive feeling fresh to audiences.
"We're always looking for opportunities to send the show in a fresh direction, whether it's a new piece of production technology or pushing the storylines," Heaton told Playback Daily. "This season we're focusing even more on the interpersonal relationships with our core cast. We're also adding new complications to the investigations, complications that we wouldn't have done in previous seasons."
The producers have also enlisted Motive star Kristin Lehman to direct an episode of the fourth season, with Victor Sinck Jr. (The 100) and Karen LeBlanc (Cracked) to guest star in recurring roles. Along with Lehman, returning cast includes Louis Ferreira, Brendan Penny and Lauren Holly.
Production on season four of Motive is expected to last through to February 2016, and will return to CTV mid-season. The third season of the series finished with an average audience of 1.24 million viewers, according to Numeris data provided by Bell Media.
Motive is produced by Foundation Features and Lark Productions, in association with Bell Media. Along with Heaton, executive producers are series creator Daniel Cerone, Louise Clark, Rob Merilees, Erin Haskett, Rob LaBelle, Lindsay Macadam and Ben Brafman. NBCUniversal International handles the international distribution of the series.