Sleeping Giant, Fractured Land win VIFF prizes
Connor Gaston also took home the BC Emerging Filmmaker Award for his feature The Devout. (Sleeping Giant pictured.)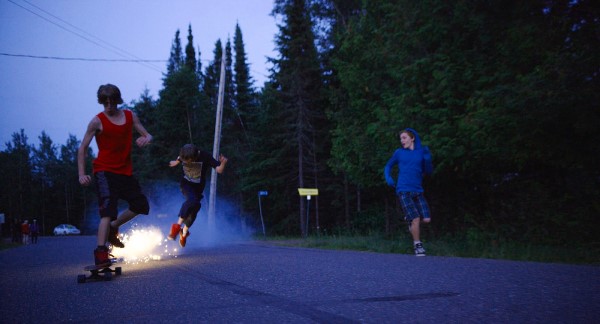 Vancouver International Film Festival (VIFF) has announced the award winners from its BC Spotlight and Canadian Images programs.
In the Canadian Images program, the award for Best Canadian Film went to Andrew Cividino for his debut feature Sleeping Giant.  The honour also earned Cividino a $10,000 cash prize from Directors Guild of Canada (BC District Counsel). Sleeping Giant was recently acquired by Toronto distributor D Films, and won the Best Canadian First Feature Film prize at TIFF.
Elsewhere in the Canadian Images program, the Best Canadian Short Film award was claimed by Pascal Plante for Blue-Eyed Blonde. The Most Promising Director of a Canadian Short Film prize was given to Kathleen Hepburn for Never Steady, Never Still. Plante and Hepburn also won $2,000 cash prizes each  with their awards. The Emerging Canadian Director prize was awarded to François Péloquin for his debut feature Le bruit des arbres ("The Sound of Trees"), along with $2,000 in cash sponsored by the Directors Guild of Canada (BC District Counsel).
In the BC Spotlight category, Damien Gillis and Fiona Rayher were presented with the Best BC Film award for their documentary Fractured Land, which premiered at Toronto's Hot Docs festival in April 2015, while the prize for BC Emerging Filmmaker was taken by Connor Gaston for The Devout, which was shot in Victoria, B.C. in January 2015.
Gillis and Rayher also took home a $10,000 development bursary from Harold Greenberg Fund, as well as $15,000 in post-production services from Encore Vancouver. Gaston netted a $7,500 cash prize sponsored by Union of BC Performers and ACTRA Fraternal Benefits Society, and a $10,000 equipment credit from William F. White.
This year's is the 34th annual edition of VIFF, and concludes on Oct. 9.