Blue Ice Docs finds The Missing Ingredient
The Toronto-based distributor acquired two other titles in addition to the Michael Sparaga-directed doc. (Sparaga pictured.)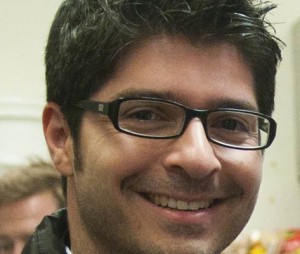 Toronto's Blue Ice Docs has picked up three titles for Canadian distribution, including The Missing Ingredient from Toronto-based filmmaker Michael Sparaga.
The distributor also acquired the Canadian rights to two additional U.S. titles, Requiem For The American Dream and Speed Sisters.
The Missing Ingredient follows New York restaurateur Charles Devigne as he makes the controversial decision to put up zebra wallpaper – made famous by the legendary and recently closed New York restaurant Gino's – in a bid to boost business in his own restaurant. The Canadian-made doc is executive produced by Robin Smith, Neil Tabatznik and Steven Silver, with Sparaga serving as producer and Joel Roff as co-producer.
Directed by Kelly Nyks, Jared P. Scott, Peter D. Hutchison, Requiem For The American Dream is a doc made up primarily of a series of interviews with Noam Chomsky which were conducted over a period of four years. The Amber Fares-directed Speed Sisters meanwhile explores the on- and off-track lives of the Middle East's first all-female race car team.
Among Blue Ice's  other acquisitions in 2015 are Dense City, as well as Mia Donovan's Deprogrammed and Heddy Honigmann's Around the World in 50 Concerts, which were picked up at this year's Hot Docs.