Televisa USA greenlights Odyssey's Duality
Pre-production is underway on the Canada-Mexico drama series, to star Dougray Scott (pictured).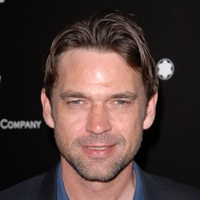 Mexico's Televisa USA has greenlit Vancouver-based Odyssey Media's drama Duality, it was announced Thursday.
The series will be produced as a Canada-Mexico copro, with Televisa serving as coproducer with Odyssey. Pre-production on Duality is underway, with production set to start in Mexico City by February 2016. There is no Canadian broadcaster attached to the series as of yet.
Duality, which tells the story of a team of State Department, CIA and Mexican intelligence agents, will star Dougray Scott (Hemlock Grove, Desperate Housewives, Taken 3). Duality is part of a larger development strategy from Odyssey and Televisia to create series featuring stars from both English-speaking and Latino markets to attract global and English-speaking Hispanic audiences.
Duality is based on an original story from showrunner Barry Schkolnick, whose previous credits include Good Wife and Law & Order. Producers on the series are Odyssey's Kirk Shaw and Suraj Gohill, Televisa head of production and distribution Chris Philip, Televisa general director of new content and formats Eduardo Clemesha, and Jorge Aragon. Dougray Scott is serving as executive producer on the series.
Photo credit: s bukley / Shutterstock.com