Coming Soon: Hellions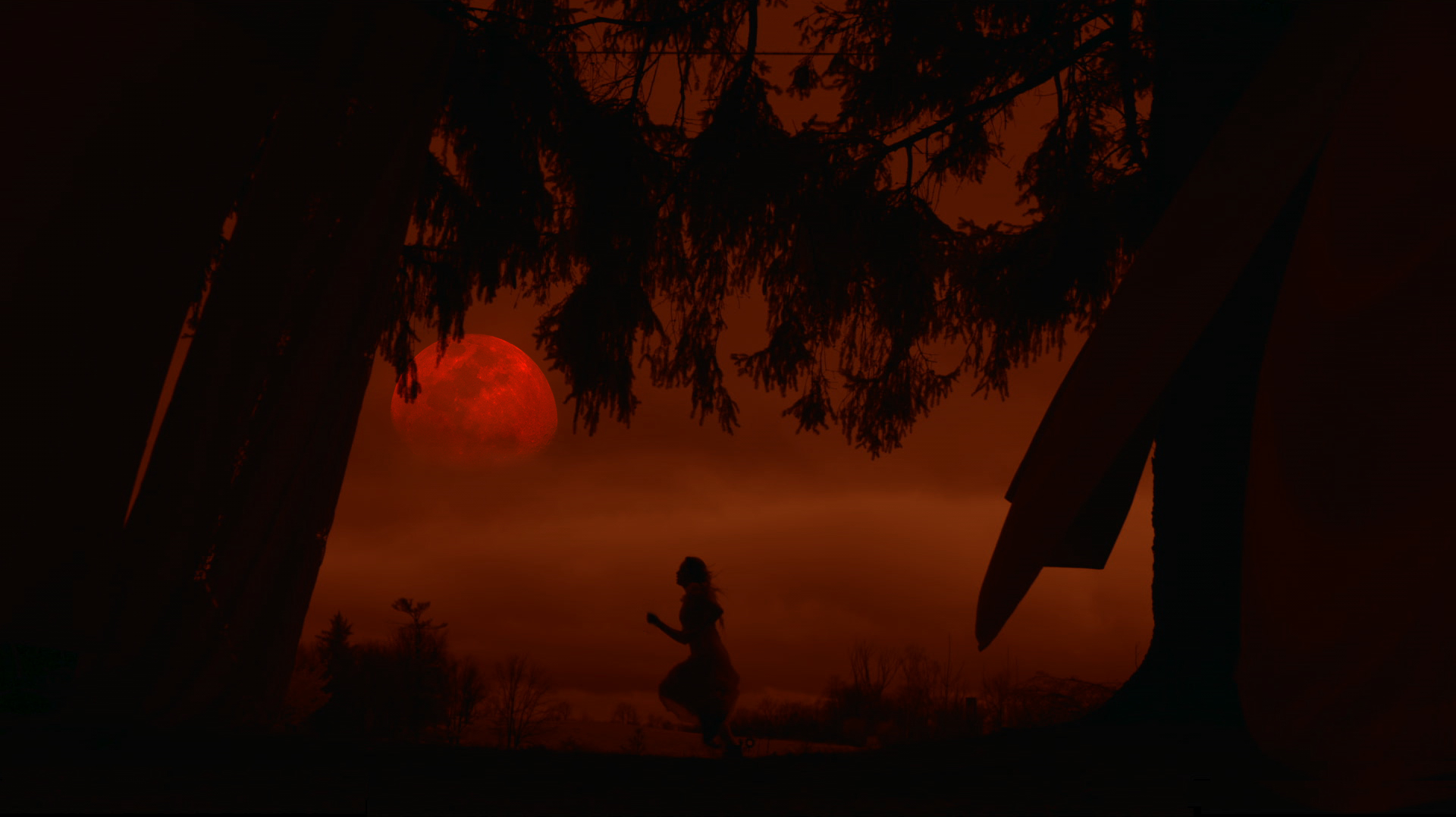 Whizbang Films' Frank Siracusa talks about the distribution strategy behind Bruce McDonald's Hellions, which hits theatres and iTunes Friday.
Coming Soon, an ongoing editorial feature from Playback, highlights distribution strategies for soon-to-be released Canadian films. Here, we speak to Whizbang Films' Frank Siracusa about the distribution strategy for Hellions.
The film: On the day of Halloween, Dora (played by Chloe Rose) discovers she is pregnant. That evening, young creatures dressed up as costumed trick-or-treaters, or Hellions, turn up on her doorstep to take her baby away. The film stars Robert Patrick, Rossif Sutherland, Rachel Wilson, Luke Bilyk and Peter Dacunha alongside Rose.
Production/distribution credits: The feature was written by Pascal Trottier, produced by Whizbang Films and Storyteller Pictures, and directed by Bruce McDonald (Pontypool), with Whizbang's Frank Siracusa producing alongside Paul Lenart, line producer Andrea Raffaghello and supervising producer Janina Barrett. The film is being distributed in Canada by Whizbang and by IFC Films sister label IFC Midnight in the U.S.
Theatrical: The film's theatrical run kicks off 11:30 p.m. Friday, Sept. 25 with one-off screenings at both Cineplex Cinemas Yonge-Dundas & VIP in Toronto and the Park Lane theatre in Halifax (with additional shows potentially to be added in the next week), as well as a regular run at the Landmark cinema in Kanata, Ontario and an iTunes release on the same day. The length of the film's run in the Landmark theatre will depend on its box office performance. Rather than try to put the film in as many theatres as possible, the plan was to focus on getting it into venues that would be the most receptive to what it had to offer. "We felt it was a better strategy to pinpoint theatres that would draw horror fans, and the fans of Bruce McDonald movies," said Hellions producer and Whizbang Films president and CEO Frank Siracusa. The film made its world premiere at this year's Sundance Film Festival and also screened at the Toronto International Film Festival last week.
Marketing: The media mix on the promotion was geared heavily towards online, social media, YouTube pre-roll, selective Google ads and web buys, said Siracusa. "We don't have huge resources in terms of our advertising buy, but we're doing very strategic laser ads, where we know we'll get the best eyes for it."
Additional windows: Hellions already has a television pre-sale and will air at a future date (likely in 18 months' time, said Siracusa) on Movie Central and The Movie Network, both of which provided financing for the film, in addition to the iTunes launch which coincides with the theatrical release.
Target audience: The audience for the film is primarily 19- to 35 year-old horror fans, both male and female, however Siracusa said the film has a broader appeal thanks to its thriller elements. "The film is not a classic horror – there's more of a thriller aspect to it, due to McDonald's influence. It's not a slasher movie and is one that could appeal to a much wider demographic than purely horror fans," he said.
What makes this film unique? Producing the film without a distributor attached gave the producers the freedom to make the film they wanted, without the constraints of having to meet the deadline of a distributor or exhibitor. "It gives a unique opportunity to spend another year editing, cutting and even re-shooting until the producers and the directors are happy. We actually took more time, spent more money and made a better film," Siracusa said. 

Budget/financing: The financing for the $2 million feature was put together through contributions from Telefilm, Movie Central, The Movie Network, Bell Fund, OMDC and regional tax credits.