Angirattutt added to imagineNATIVE lineup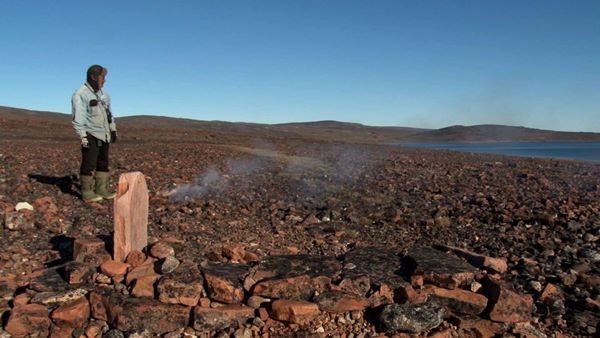 The doc from Zacharias Kunuk will have its world bow at the festival, along with Candace Maracle's The Grandfather of All Treaties. (Angirattutt pictured.)
The Canadian doc Angirattut from Zacharias Kunuk will have its world premiere at the 16th edition of the imagineNATIVE Festival, along with Candace Maracle's The Grandfather of All Treaties.
The festival released its feature and documentary lineup on Tuesday, which will also feature the world bows of Lisa Jodoin's In Search of Laura Fearn (Canada) and the Filipino dramatic feature Esprit de Corps from director Kanakan Balintago. Kim Webby's The Price of Peace (New Zealand), Darlene Johnson's The Redfern Story (Australia), Omar Osiris Ponce Nava's Historias de la Sierra Madre (Mexico) and Malik Kleist's Unnuap Taarnerpaaffiani (When the Darkness Comes)(New Zealand) will all have their international premieres at imgaineNATIVE.
Kelrick Martin's Prison Songs (Australia), meanwhile, will have its North American bow at the fest, with Jesse Martin's short Malsem (Canada) screening for the first time in Canada. Sonia Bonspille Boileau's Le Dep (Canada) is also set to screen in the festival in its Ontario premiere.
Last week, imagineNATIVE announced this year it would launch the Digital Media Art+Cade, an interactive "hangout" space featuring Indigenous-made web series, video games, digital apps and VR experiences. The program is supported by the Canada Media Fund and will be run out of the TIFF Bell Lightbox during the festival. The VR demonstrations will feature musical acts A Tribe Called Red and Tanya Tagaq, while five video games from Indigenous females aged 13 to 14 will also be showcased in the installation.
ImagineNATIVE also announced last week it would feature the public opening of Kent Monkman's new art installation, The Rise and Fall of Civilization, at the Gardiner Museum. The installation will include a series of short films titled Kent Monkman: Miss Chief in Motion.
ImagineNATIVE is set to run from Oct. 14 to Oct. 18.