TIFF '15: Market 'picked up' near end of fest: Handling
As of Sunday, a total of 36 films were sold during the festival to multiple territories, down slightly from 41 sales at the same time last year.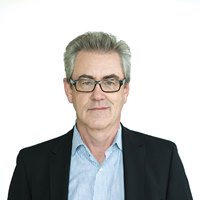 While buyers going into the 2015 edition of the Toronto International Film Festival were cautious at the start, sales activity started to heat up in the later end of the festival, said Piers Handling, director and CEO of TIFF.
"I think the market was slow at the beginning in terms of sales, but it really picked up at the end. We haven't yet done all the tracking – Hardcore went for [a reported] $10 million at the end of the festival [to STX], and I think there will be other sales that come out of Toronto," Handling said following the presentation of the final TIFF awards on Sunday at the Lightbox.
"I think they were cautious going in because it was a tough summer for some of the specialty titles, but I think by the end the wallet books were beginning to be opened and I think there will be more news in the days to come," he added.
In total, TIFF reported 36 films were sold during the festival to multiple territories. Last year at this time, TIFF reported 41 films were sold during the festival. The festival hosted a record 2,100 buyers this year, a 9% increase from the year before.
Canadian titles sold into U.S. market during this year's TIFF include Into The Forest, which went to A24, and Forsaken, which was acquired by Momentum Pictures. Sleeping Giant was acquired by D Films for Canada, This Changes Everything was picked up by Video Services Corp for Canada and the USA/Canada copro February was reportedly acquired by A24 and DirecTV. Other films securing U.S. sales included Anomalisa to Paramount, Eye in the Sky to Bleecker Street, Mr. White to Focus and The Program to Momentum Pictures.
Overall, Handling attributed the slow start to the market to distributors and buyers wanting to see the full breadth of what was on offer at TIFF before putting in bids.
"I think the distributors and the buyers wanted to see the films. They were a little cautious, there is obviously a lot of world premieres here…so I don't think they leaped on stuff at the beginning. I think it was a more cautious market, but I think they opened their pocketbooks near the end of the festival," Piers said.