Filth City descends on Hamilton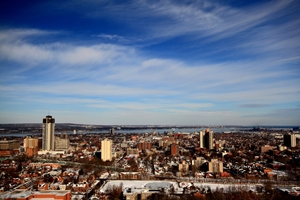 Production is underway on the LaRue Entertainment MOW, which will bow on Super Channel in 2016.
Production is underway in Hamilton on Filth City, a dark comedy/crime drama produced by LaRue Entertainment in association with Super Channel.
Production on the MOW came after writer/director Andy King and LaRue Entertainment released a digital short titled Filth City: Drug Squad, which helped the team garner enough interest to help finance a full-length feature. Talent attached to the project include Pat Thornton (Sunnyside), Kenny Hotz (Kenny vs. Spenny), Kathleen Philips (Mr. D), Degrassi's Melinda Shankar and Melanie Nicholls-King, who previously appeared on The Wire.
Filth City will bow on Super Channel in 2016, with the producers shopping the international rights at the feature at this year's MIPCOM in October. A half-hour making-of documentary, titled Blood, Net & Tears will be produced simultaneously with Filth City. The doc will be directed by Charlie Tyrell.
Filth City is executive produced by Andy King, Matt King, Andrew Ferguson and Vinit Borrison. Danny Polishchuck co-wrote the film along with Andy King. Randy Morgan and Marianna Khoury co-produce, with financing coming from the CMF, Super Channel and LaRue Entertainment. Following the film's bow on Super Channel, the producers plan to also release the Filth City as a 12-part digital series.
Photo credit: Alexandar Iotzov / Shutterstock.com