Building a branded content strategy
From Playback magazine: Brands want new ways to reach audiences; producers want new financing models. Here, we lay out how the two worlds can be merged.
Branded content has gone through a sea change in recent years. While the concept of brand-funded entertainment may have once been primarily built around product placement – the ubiquitous Bud in the leading-man's hand – digital media has burned down the gates between creators and brands that want to get creative.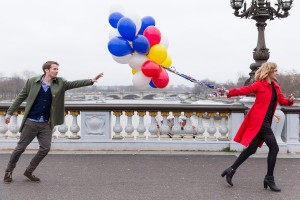 The result has been an influx of brands attempting to get into original content creation, either by funding an outside non-brand-related concept or creating their own from scratch.
And spending in the space is only set to grow. U.S.-based industry body Custom Content Council predicts companies will increase their branded content budgets by 33% over the next two years. Alongside brands' desire for new ways to reach consumers is the enthusiasm of producers, facing a rapidly changing marketplace of their own. On the hunt for alternative funding models, producers are increasingly embracing the idea of bringing brands on board.
In fact, Jim Kiriakakis, head of television for Buck Productions, estimates the majority of pitching currently flows from producers to brands but notes that may be changing. Buck, known for its work with brands like Red Bull, is seeing more RFPs come though.
When the two, very disparate worlds collide – advertising and more traditional film/TV/digital companies – ideas and excitement can get lost in translation. So what do producers need to know to thrive and survive in this new ecosystem?
"Clients are looking for stories that resonate," says David Lang, chief content officer for media agency Mindshare North America. What does that mean? Essentially, advertisers are no longer just looking for long-form commercials. They want genuinely entertaining, arm's-length content capable of drawing and holding an audience.
Joseph Barbieri, managing director of content and media partnerships at Toronto-based ad agency Sid Lee, cites Marriott Hotels' recent work as a best-in-class example. The company built a 65-strong in-house production department and rolled out a number of original short films on YouTube. This includes Two Bellmen, a short feature focused on the hijinks of two Marriott bellboys as they try and stop an art thief; French Kiss, (pictured, above) a John Gray-directed film set in Paris and the soon to launch Do Not Disturb, a slumber party/talk show, in which celebrity guests are invited "in bed" with YouTuber Taryn Southern (48.3 million views).
All videos take place at or around a hotel in the Marriott chain, but that's the extent of the branded integration. The stories were designed to be able to be told without the brand, and for the short films, with five and six million views, respectively, they're considered digital successes.
Investment in the space is driven, obviously, by brands. However, they have gatekeepers: ad and media agencies, as well as broadcasters, the original middlemen. But even this ecosystem is changing. Broadcasters and digital media platforms like Buzzfeed are growing their own in-house expertise, dedicated original agencies have formed (like Toronto-based ad agency Zulu Alpha Kilo's offshoot, Zulubot) and media agencies are aligning with original content studios (such as GroupM's 2014 deal to the exclusive sponsor of AOL Canada's 15 "Originals" online shows).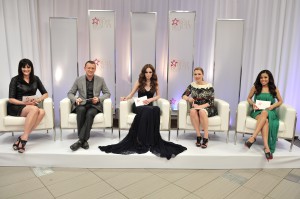 Measuring success
Those worlds are never further apart when getting down to the nitty-gritty of measurement. According to a 2014 report by Contently, which surveys the branded content marketing space, the biggest concern for marketers is knowing what success is, measuring it and tying it back to key metrics, such as sales volume and brand awareness.
This is something Randy Stein, creative partner at Toronto-based ad agency Grip, says marketers are still grappling with. His agency successfully unleashed Kokanee: The Movie Out Here on the world in 2012 and he hopes case studies like his Labatt-powered feature film will pave the way for further experiments in the space, backed by real data.
Sid Lee's Barbieri agrees that measurement is often the uncommon ground.
"It's not simply a matter of [producers saying] 'I have a great idea, let me pitch it and maybe get a brand to partner,'" Barbieri says. "That's not enough for a brand. They need to understand 'how is this going to raise awareness for my brand? Drive engagement? Drive loyalty?'" Producers need to understand the needs of one type of brand, like a bank, will vary from that in another category, like a car company.
While a softer, more aspirational approach is now the trend, sometimes, the sales agenda is more direct. But that doesn't necessarily mean it's any less entertaining: as U.S. series like The Apprentice have proven, blatantly brand-driven content can still be engaging.
In Canada, Buck's Kiriakakis points to 2012′s Canada's Best Beauty Talent, funded by L'Oreal. While the show was pitched to Buck as a reality competition, early discussions made it clear L'Oreal wanted to encourage viewers to buy products online. This meant producers needed to incorporate more obvious product placement and commentary from contestants, telling viewers where the goods could be purchased. Since that groundwork was laid prior to production, Buck and L'Oreal were able to create a program that both met L'Oreal's sales-oriented parameters and Buck's desire to create genuinely engaging entertainment.
Divvying up the pie
When it comes to monetizing branded content, the concept of IP ownership can be a bit tricky, says Kiriakakis.
Because it's such a new space for brands, many are still trying to figure out the best model. If the branded content piece is entirely brand-driven, typically the IP would remain with them.
In some cases, especially when producers want to access tax credits and other funding pools, it makes sense for them to maintain the IP ownership, he says. But, when brands are being asked to up funds for the piece, many want to be looped in, with IP shared between participating parties. Though this isn't always the case. Jay Bennett, VP of digital at Smokebomb says it maintains IP ownership for its ongoing projects, such as the Kimberly-Clark-funded webseries Carmilla.
This model gets a bit complicated when there are multiple brands at the table, says Jeff Peeler, president and executive in charge of brand integration at Frantic Films. He points to Wind City, a digital comedy series, launched in January this year, which brought in 10 different brand partners from around the Winnipeg area. Frantic maintained the IP, because it simply didn't make sense to loop in each participating brand.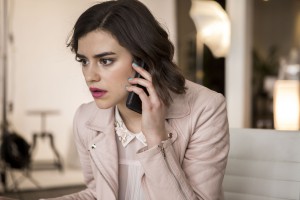 If a broadcaster is in the mix too, things get even more chaotic. "Nothing is cookie cutter anymore," says Laird White, director, brand partnerships, Bell Media. When it comes to financing, everything is in flux, especially in the digital space, he says.
There is no "typical" investment level from the brands themselves, Peeler ads. It's totally dependent on how much risk the brand is willing to take, how effectively a producer can sell the ROI and a brand's typical ad spend (which varies widely from category to category).
That being said, branded content typically breaks into a few general types of funding models:
Fully brand funded: There is an increasing amount of projects backed by brands. How much creative control the brand wants to exert is up to the company in question. American Express, for example, recently partnered with Tribeca to fully fund three documentaries focused on small business owners, opting to go without branding from the films in favour of a "brought to you buy" moniker.
Multi-brand funded: Producers come up with a story idea and bring a number of brands into discussion about financing the project. This fall, Smokebomb, alongside tissue brand Cotton, launched a four-episode (to start) series called I Do, which focuses on a wedding planner forced to re-plan her own wedding as a result of a clerical error that left her and her hubby un-married. The show itself eschews the traditional wedding elements, focusing instead on providing audience members with information on how to plan alternative nuptials, he says. Though Cotton is the only brand partner at press time, Smokebomb is seeking others to help foot the cost. Specifically, the company is looking for brands wishing to connect with young women just starting to think about marriage and weddings.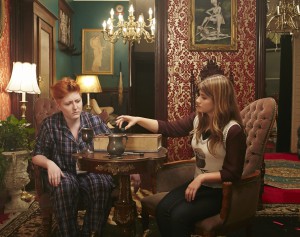 Brand-funded, broadcaster licensed: The old pay-to-play model is evolving. Unlike in the past, when brand-funded content had to pay for the privilege of airtime, the insatiable need for original content has upended the model. Smokebomb's fashionista series MsLabelled is an example of this new world. Financed by Schick, Shaw Media and Smokebomb Entertainment/Shaftesbury – with Smokebomb/Shaftesbury holding the IP – Shaw licensed the show to run on linear and digital channels. An additional food and beverage brand, as well as a wine brand, are set to be signed this fall. All the deals were done directly with Smokebomb.
While product integration or show-related content is more common on linear TV, true branded entertainment (that is, content built with a specific brand or brands in mind), is harder to come by on traditional television. The barrier is usually getting "the stars to align," says Mindshare's David Lang, in reference to how tough it can be to create content that meets all parties' goals.
Brand-funded, digital-publisher licensed: Online publishers and OTT video services are hungry for new content, says Lang, so many turn to branded content. It's the same model as broadcaster licensed, he says – brands and licensers both put money on the table – but there's more opportunity in the space. For example, Planned Parenthood and Hulu recently produced East Los High, a Degrassi-style show targeted at Hispanic youth, designed to talk openly about sex and teen pregnancies. In Canada, Gaye McDonald, director of marketing, CBC Revenue Group, and Bell Media's White say they're still experimenting with licence fees; McDonald says CBC typically pays $500 per minute for digital content.
Branded and brand-funded content is a field ripe for development, and more importantly, experimentation. The rules are being written as we speak and a model that works for one piece won't necessarily work for another. It's about finding the formula that works best for all parties involved.
But what's most critical to keep in mind is that the viewer is the primary gatekeeper – and they just want to be entertained.
Correction: An earlier version of this story misspelled the head of television at Buck Production's name as Jim Kariakakis. His last name is spelled Kiriakakis.