TIFF '15: Closet Monster wins best Canadian feature prize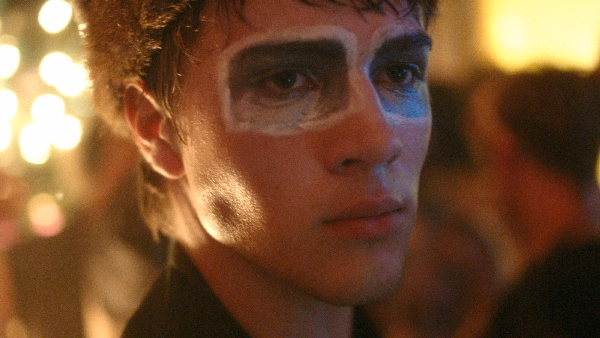 Several other Canadian or copro titles were also presented with awards as the 40th edition of TIFF wrapped Sunday, with Hurt winning the inaugural Platform prize. (Closet Monster pictured.)
Stephen Dunn's Closet Monster and Andrew Cividino's Sleeping Giant were among the Canadian titles presented with awards as the 40th edition of the Toronto International Film Festival wrapped Sunday, with several other Canadian or Canadian co-pro titles also taking home prizes.
Dunn's debut feature won the Canada Goose Award for Best Canadian Feature Film, with an emotional Dunn accepting the award at the TIFF Bell Lightbox alongside Rhombus Media producers Kevin Krikst and Fraser Ash.
"Thank you so much. This is such an incredible honor. This is my first feature film, and it is also Kevin and Fraser's first film as producers at Rhombus Media. I am so grateful to the Toronto International Film Festival for inviting us here and sharing the film," Dunn said.  The Best Canadian Feature Award carries a cash prize of $30,000. The jury also gave an honorable mention to Philippe Farladeau's My Internship in Canada.
Meanwhile, Cividino's Sleeping Giant won the City of Toronto Award for Best Canadian First Feature Film, which includes a cash prize of $15,000. Prior to TIFF, the film screened at this year's Festival de Cannes.
Elsewhere, Alan Zweig's documentary Hurt took home the inaugural Platform prize, which includes a $25,000 cash award. The doc, which was the only Canadian film included in the Platform program, tells the story of one-legged cancer survivor Steve Fonyo, who raised $13 million when he did a cross-Canada run in 1986, and the struggles he encounters in the 30 years following the run. Honorable mentions for the Platform program were given to Gabriel Mascaro's Neon Bull, He Ping's The Promised Land and Pablo Trapero's The Clan.
The Grolsch People's Choice Award, voted upon by festival audiences, went to the Ireland/Canadian copro Room. The feature is directed by Lenny Ambrahamson, with No Trace Camping producing in association with Duperele Film. The Grolsch People's Choice Midnight Madness award was picked up by Ilya Naishuller's Hardcore (Russia/USA), while the People's Choice doc prize went to Evgeny Afineevsky's Winter on Fire: Ukraine's Fight for Freedom (Ukraine/USA/U.K.).
On the shorts side, the Best Canadian Short Film Award was picked up by Patrice Laliberte's Overpass, with Maimouna Doucoure's Maman(s) (France) winning the Short Cuts Award for Best Short Film. Both include a $10,000 cash prize.
In international awards, the Prize of the International Federation of Film Critics for the Discovery programme was presented to Marko Skop's Eva (Slovakia), while the Special Presentations prize went to Jonas Curaon's Desierto (Mexico/France). The NETPAC Award, selected by a jury from the Network for Promotion of Asian Cinema, went to Sion Sono's The Whispering Star (Japan). Finally, Black (Belgium) won the Dropbox Discovery Programme Filmmakers Award.